A Lesson in Botany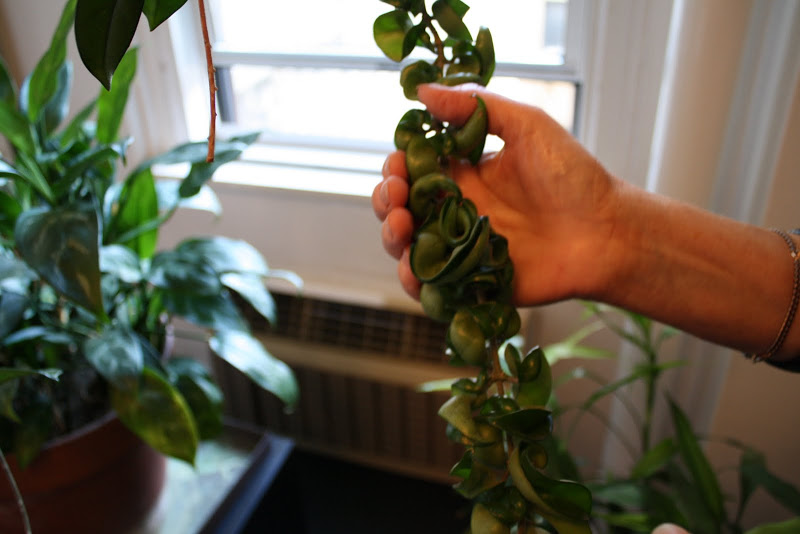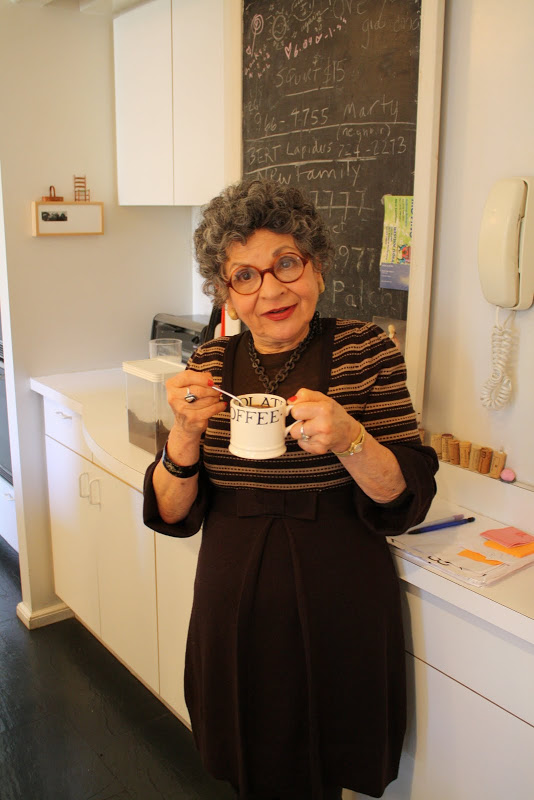 Mary having a cup of coffee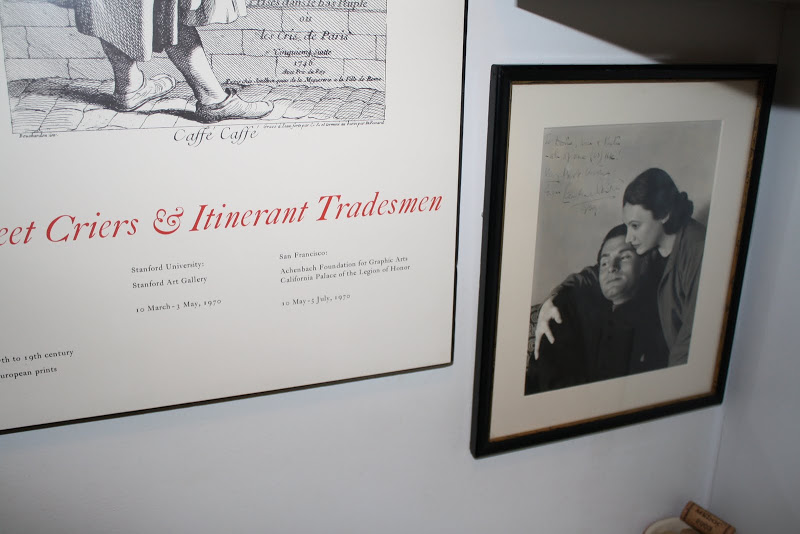 Doris shared that she had a huge crush on Laurence Olivier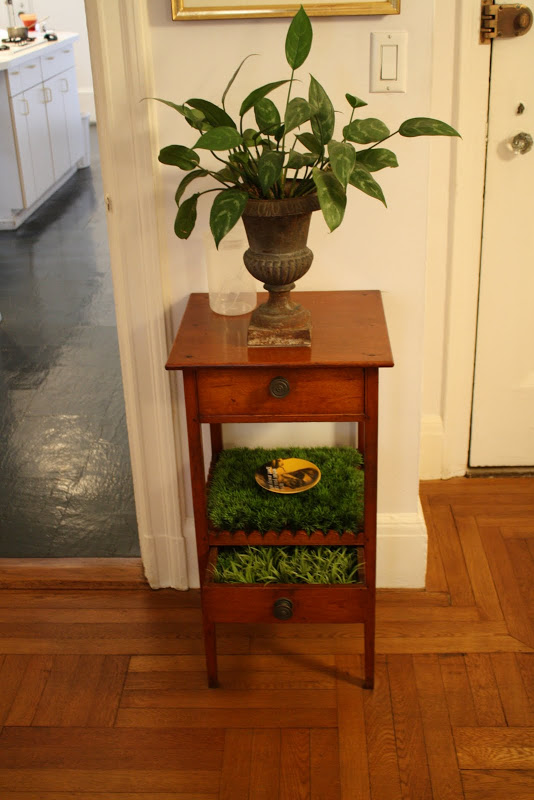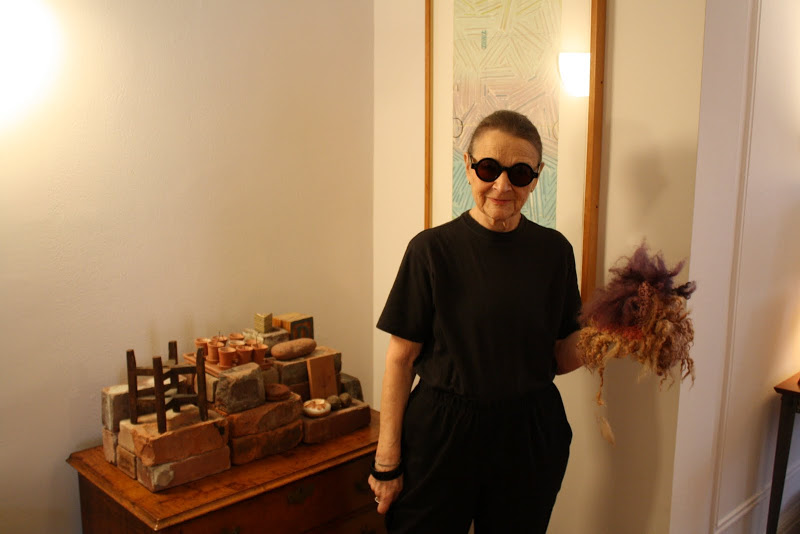 Doris with her brick collection and a hat made by a friend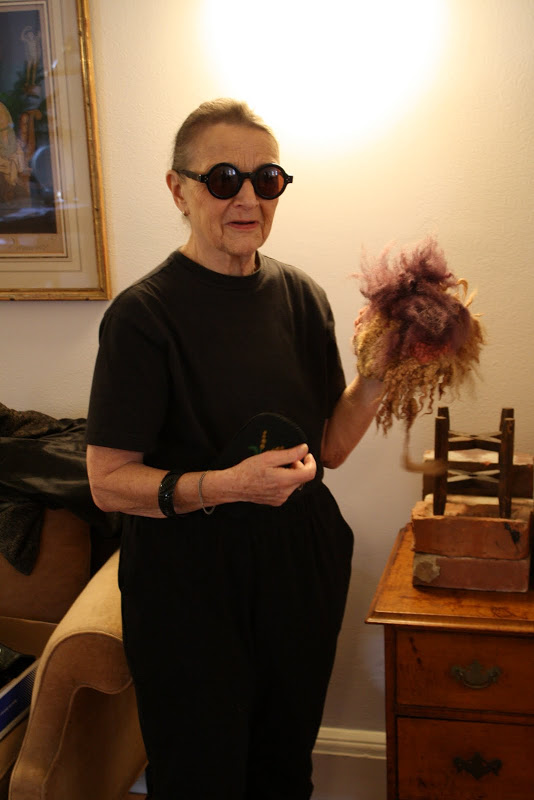 I made Doris put on her "Swedish Shades"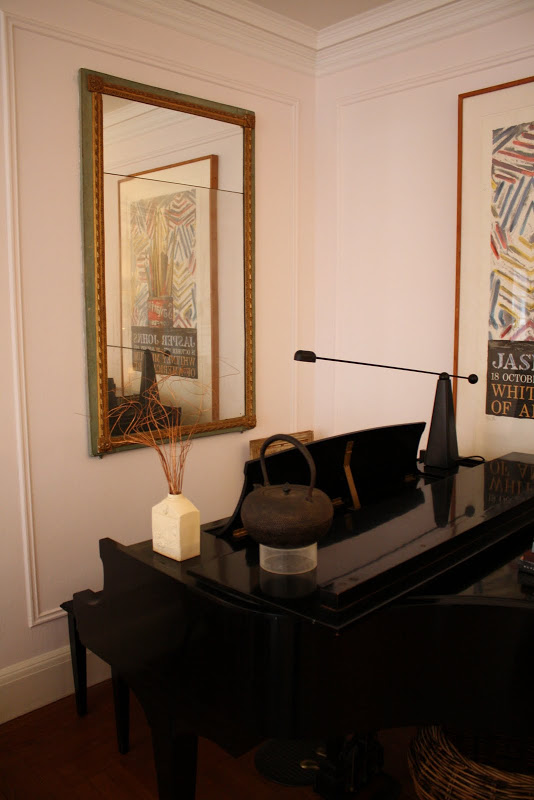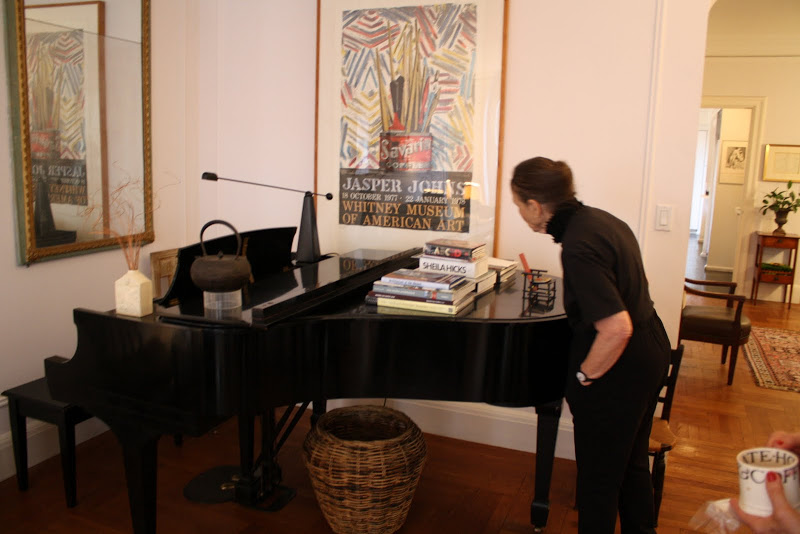 Peering over her mother's beloved piano
I feel so lucky to live in New York and have the opportunity to meet such amazing and inspiring people.The other day I was invited to have lunch with two special ladies, Mary and Doris. Doris invited us back to her home for coffee and stories after giving us a architectural tour of her neighborhood. Mary had mentioned that Doris had exquisite taste and I could definitely gather as much, but was nonetheless taken aback by her stunning apartment and magnificent flair for design.
Everything in Doris' apartment is artfully arranged with her special touch. Its a world where neoclassical and contemporary design elements blend harmoniously with whimsical charm. Miniature chairs sit beside precious antiques and vintage family photos. Fine art pieces are mixed with wonderful drawings and paintings done by artist friends. These works hang on the walls of a place that her boss once remarked, "Where do you think you are, Versailles?" after she mentioned the idea of installing big mirrors in the living room.Doris' apartment is a reflection of herself, charming and graceful, contemporary and intelligent.
Doris is a natural teacher, storyteller and design wiz. She worked at the Whitney for over 30 years in charge of all museum publications. As we toured her apartment she espoused upon plants, old movie stars, furniture and fashion design and we discovered that we both were born without defined ankles. My grandmother was a librarian and I always thought she knew everything. There wasn't a question she couldn't answer. She used to say, " I know a little bit about a lot of things", but truthfully she knew a lot about most things. Doris is the same way, an expert, ready and willing to share her treasures, her knowledge. I learned that she pretends not to love chocolate although she really does and that you can transform old bricks into ancient treasures by placing them upon a beautiful antique dresser. I could go on and on, but hopefully these photos will give you a little peek into her magical world!