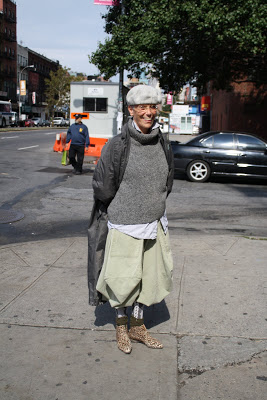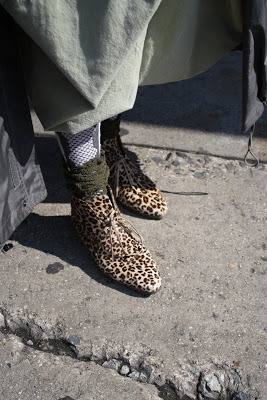 I saw Susan on my way to work and admired her exquisite style. She told me that her favorite thing to do in the morning is pick out her socks. What a wonderful layering of socks and tights she has paired with her leopard print shoes. We chatted for a minute about "Advanced Style" and how she was wearing "15 years worth of clothing".
Susan
's eye for design extends beyond fashion. She is the owner of an
event design company
that creates extraordinary experiences!