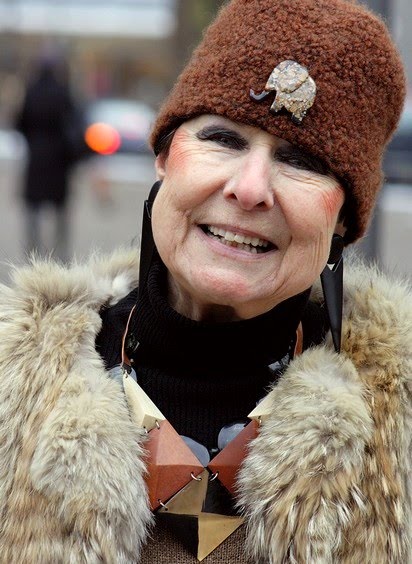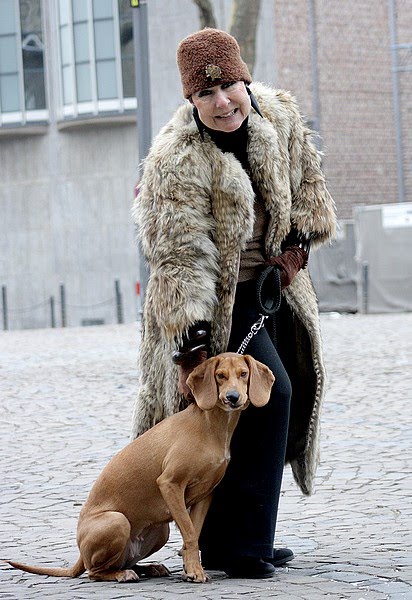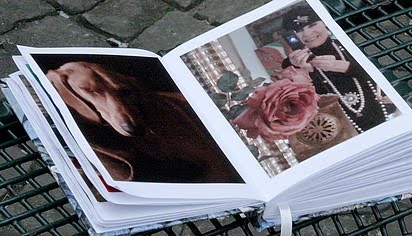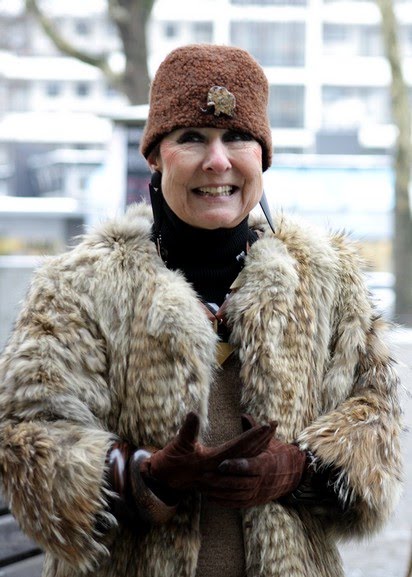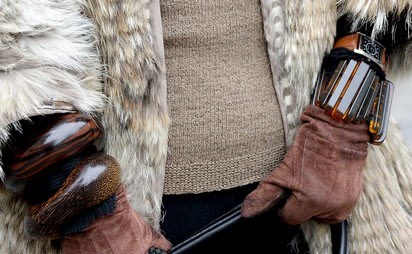 [Photos by
Smilla
]
Smilla ran into Helga,"The Queen of Charm" again the other day. Although I haven't been to Cologne to meet her, I have developed a great appreciation of her style and personality through Smilla's words and photos. Smilla's writes of the meeting,
"A few minutes later I ran into the Hat-lady; Helga, with the bracelets again, and today she had her diary with pictures with her and a dog. She makes wonderful photos from roses of herself in a mirror,she is unbelievable.We plan to meet in her apartment, and she will show me her paintings . I saw some one of them in the photos and they look quite interesting.The dog belongs to a shop around, and she feels sorry for him, so she asked if she should take him for a walk sometimes. Mulan is 9 months old and a wild one, but she handles this so easy. So yesterday we went for a little walk together, and again I witnessed how easy she gets along with other people; she is definitely an attraction, band she talks to people very naturally."
I can't wait to see Smilla's shots of Helga's apartment!