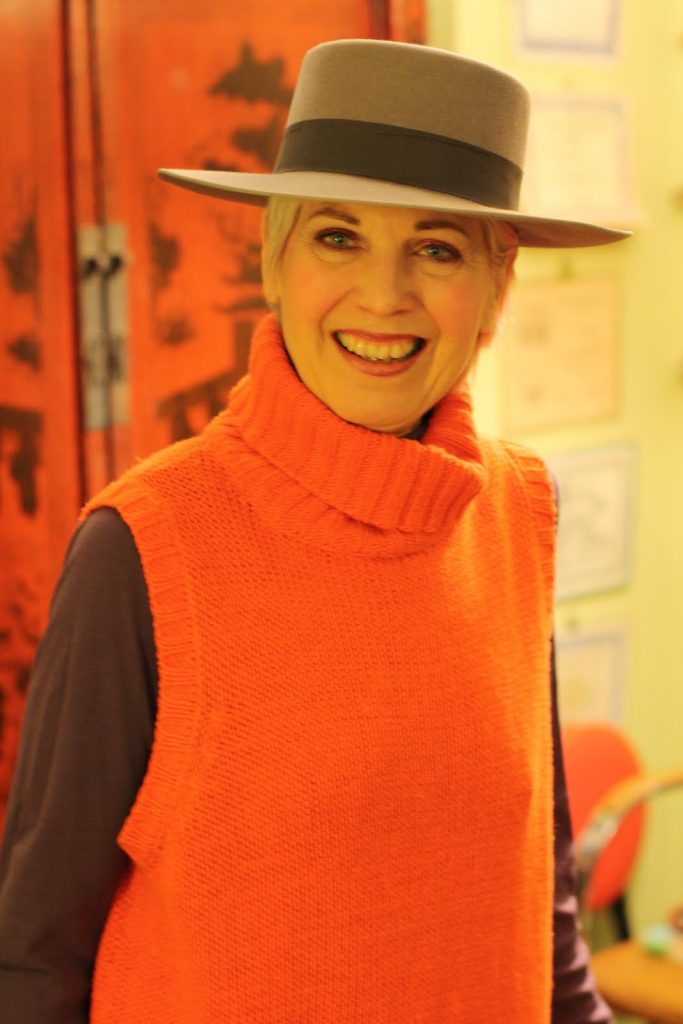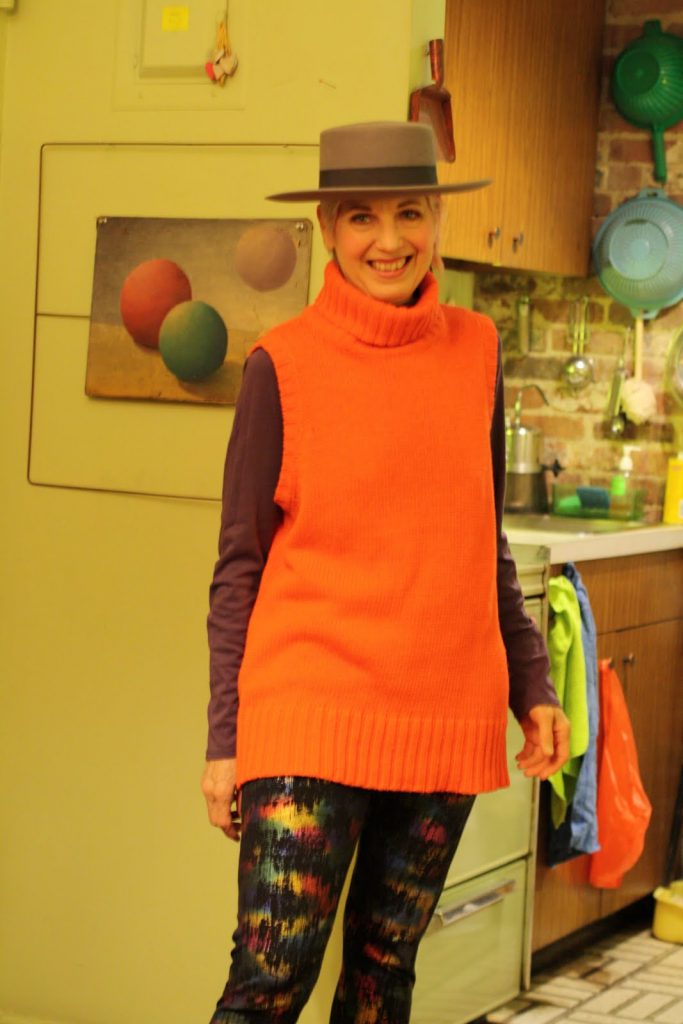 No matter what Debra does, she does it with style. Color and texture are such important parts of her life from food to fashion. I took a small video of her on the way to the movies and she wrote a little piece about how she feels about "Dressing UP". Debra is going to start writing here once and a while beginning in the next few weeks!
"Goin' to the Movies"

So my thoughts are…. that no matter what you are about to do (wash the dishes) or where you are going (yoga class/the gym)
"DRESS UP"! That can mean anything. But my first rule is whatever you put on (the piece of clothing, the particular color or an accessory) it MUST FEEL "RIGHT" for you. Check in with yourself and be honest…"is this what I want to feel like; is this what I want to present to the world as ME today?" If not, change, take something off, or add another layer or accessory. Don't THINK too much. Let your eyes and your body lead you and trust it.

TAKE all BLACK clothing and put them in the rear of your closet…use BLACK as an accent. It really works as an accent, it adds depth…also WHITE adds expansion!
Most of all have fun and play.
Oh yes and when you go to the movies be sure to take with you some healthy snacks…some raw nuts and some dried fruit like dates, apricots and figs. Then there won't be the need to buy movie treats!
Enjoy the day!
With playful affection,
Debra
Remember you can email Debra with any questions or comments to Debrathenutritionista@gmail.com.