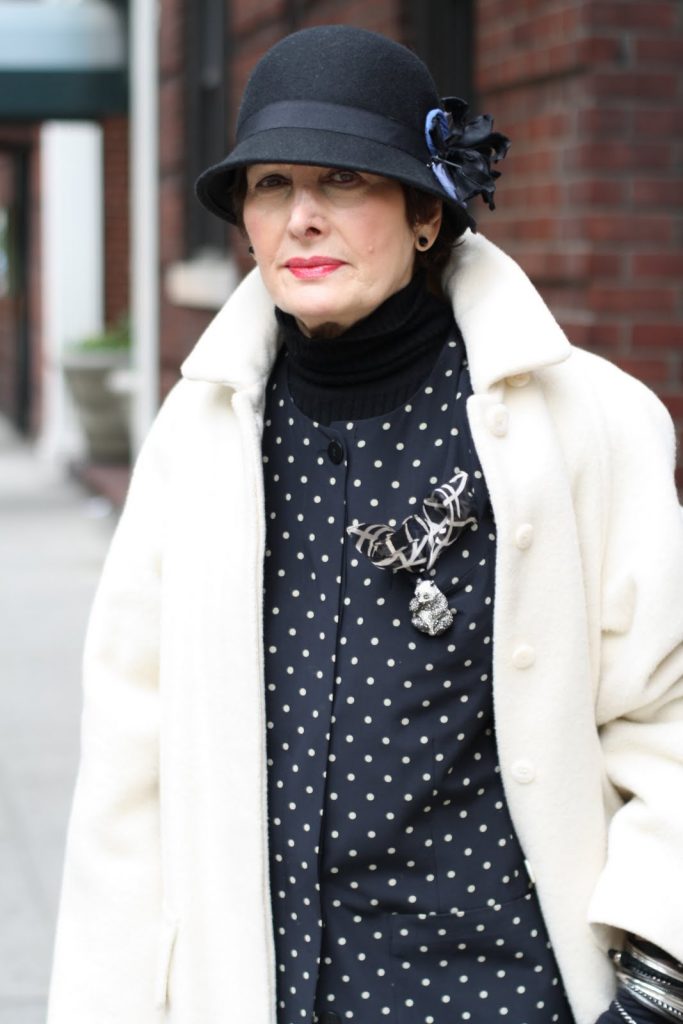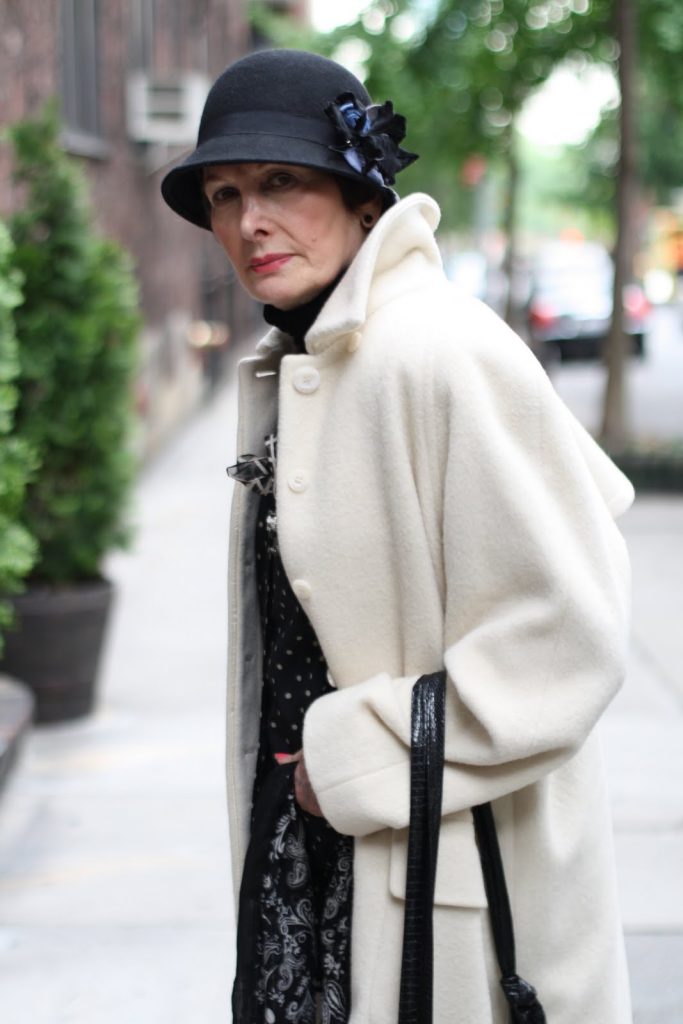 [Photos: Ari Seth Cohen, Text: Maayan Zilberman]
Last week Ari and I met our friend
Tracy Kendall
close to her home on the Upper East Side. We met up at her favorite French Pastry Shop,
Financier
, where she swears by the vanilla eclairs.
On this unusually brisk May afternoon, Tracy showed up in a perfect answer to cold temperature on a spring day: ivory coat and pleated skirt, light layers with ivory accents, and thin cotton jersey gloves. We love her choice of hat and "Chanel orchid", as she calls it, in preparation of the typically New York downpour that later fell upon us.
Tracy Kendall was born and raised in New York, and says she remembers her mother as one of her earliest style icons. "She used to wear a black hat and skirt with a big red fringe… It must have been this graphic element that influenced me."
Tracy was interested in elegance from a very young age, favoring the look of Great Gatsby and Chanel of the 20's and 30's. Though she has honed this look for many decades, she says she's always been more inspired by menswear than by women's fashions.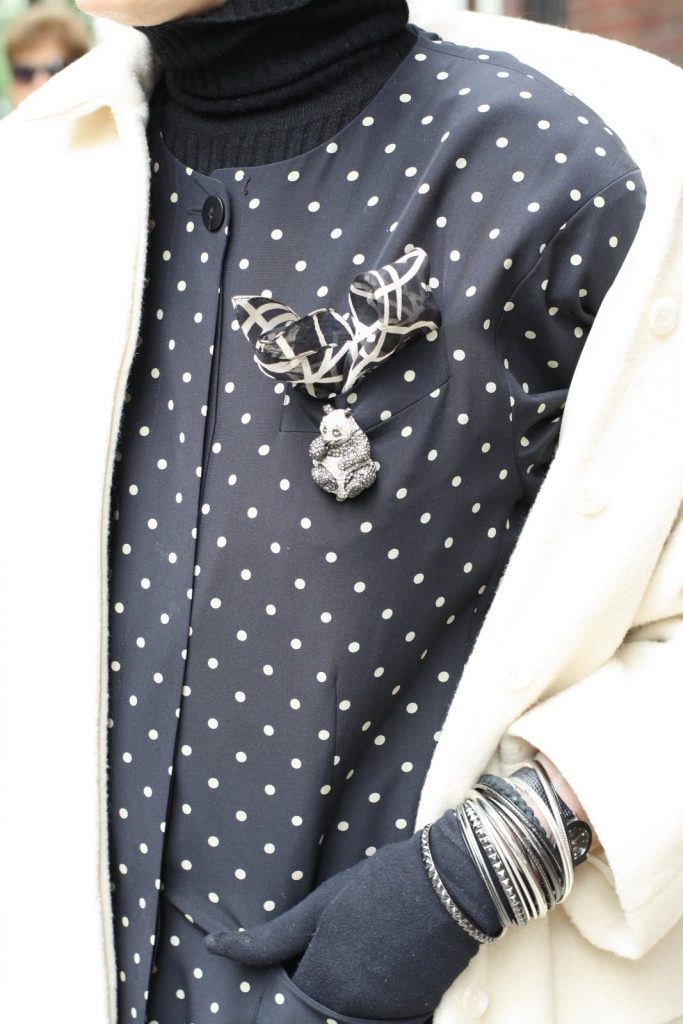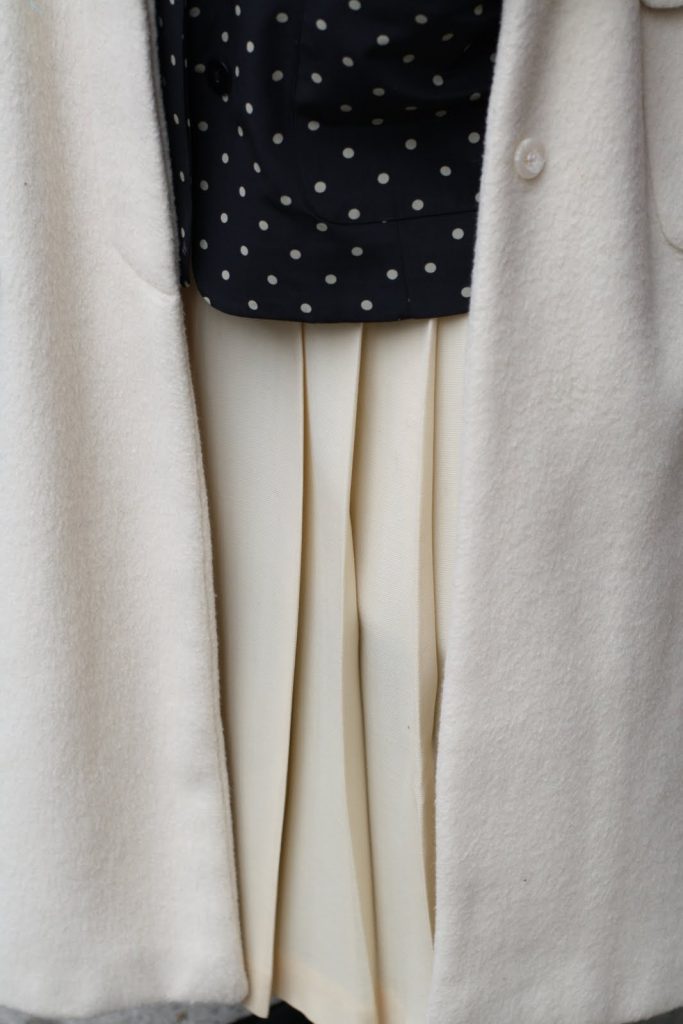 Tracy knows much about both sides of the coin. From 1963-1975 she worked as a fashion stylist, working directly with luxury showrooms and designers to create the looks and advertisements we saw in Time Life, Vogue, etc.
"I had to think on my feet, know what to choose on a moment's notice. But sometimes it would work backward, we'd receive the credits and then have to find the clothes."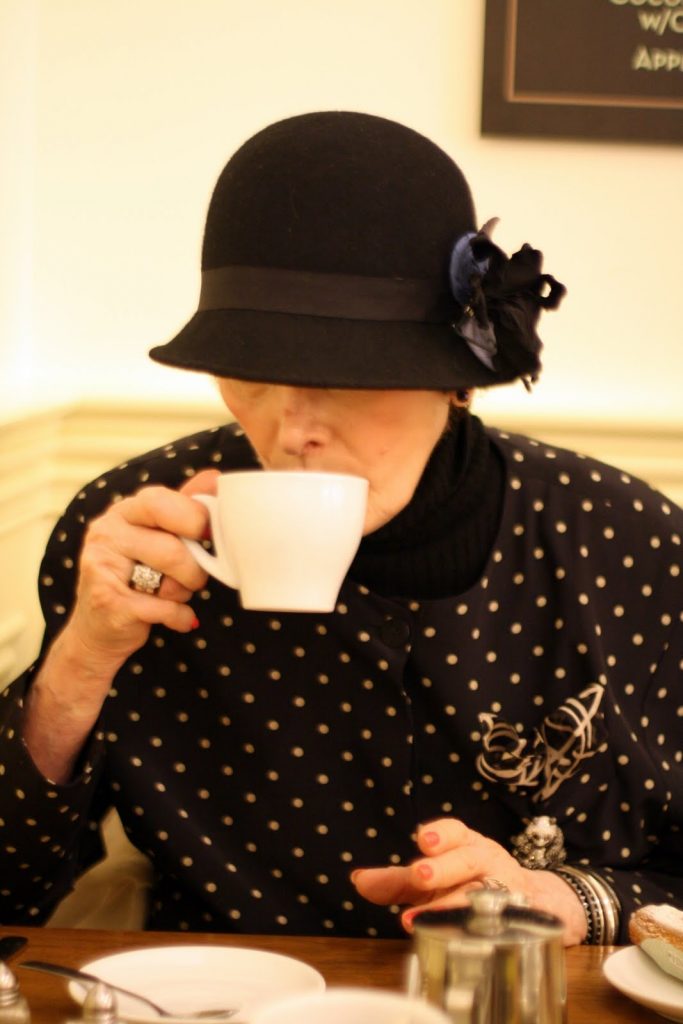 As she became more well acquainted with the fashion business, and models became younger and younger, Tracy became less enchanted with this type of work and decided to break out on her own…with an entirely new objective.
"Fashion can be a disaster…it makes people believe they look good just because they are wearing the right thing."
She put an ad in the newspaper offering her services as a personal stylist to transvestites. During a time in New York when this was becoming more embraced, she knew that there would be many men who would be able to benefit from her knowledge of how to put together an outfit.
I asked Tracy what her most common request was, and she said it was to look natural and to feel comfortable in feminine clothes.
We can all learn from Tracy's classic and timeless approach to fashion.