[Photos: Ari Seth Cohen, Text: Maayan Zilberman]
Recently I had the pleasure of meeting Jean, a very sweet and funny jewelry artist based in Brooklyn. When Ari told me she lives and works out of her studio right in my neighborhood, i insisted we meet her to go through all her
collections
of jewelry… she's been making dangle earrings, bracelets, rings, and necklaces for several decades, well before anyone dared to wear them all at once, and keeps them all archived in her multi-colored apartment full of antiques.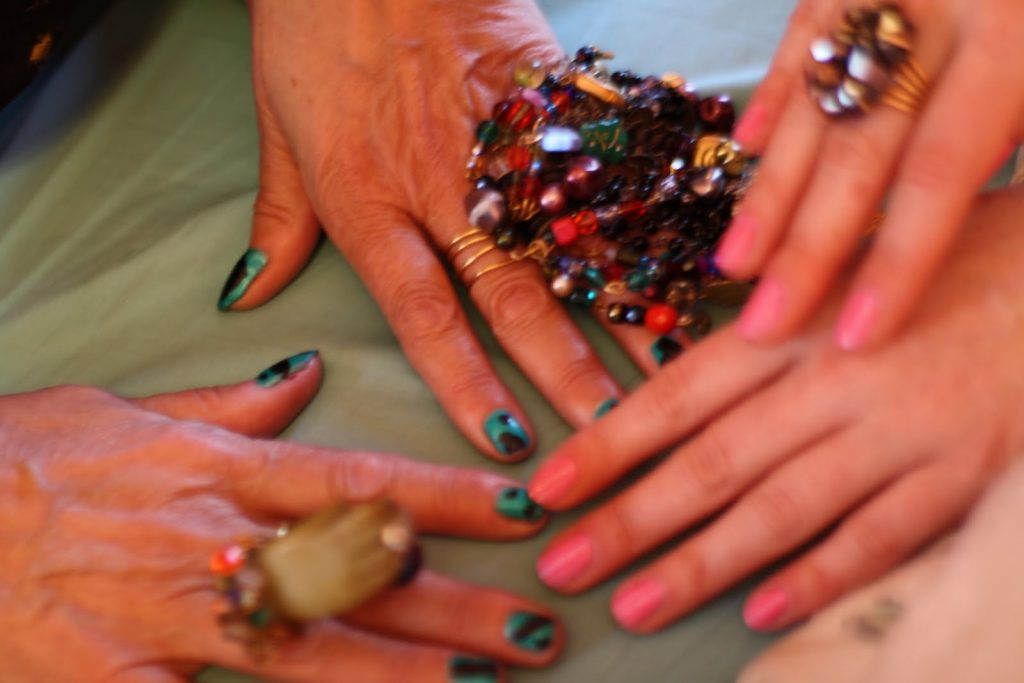 One of Jean's signature pieces is an oversize ring with tens of beaded chains dangling from it. She says it's lost without the nails done, so she paints them emerald green then does "freehand lettering" in black on each nail. I told her this is very much in vogue, and she didn't seem to mind since she's always just doing what she feels looks good and what makes her happy.
We did bond, however, on what colors we wanted to paint our nails the following week and how I am ambidextrous, so I could teach her how to do more accurate lines with a paintbrush for her right hand.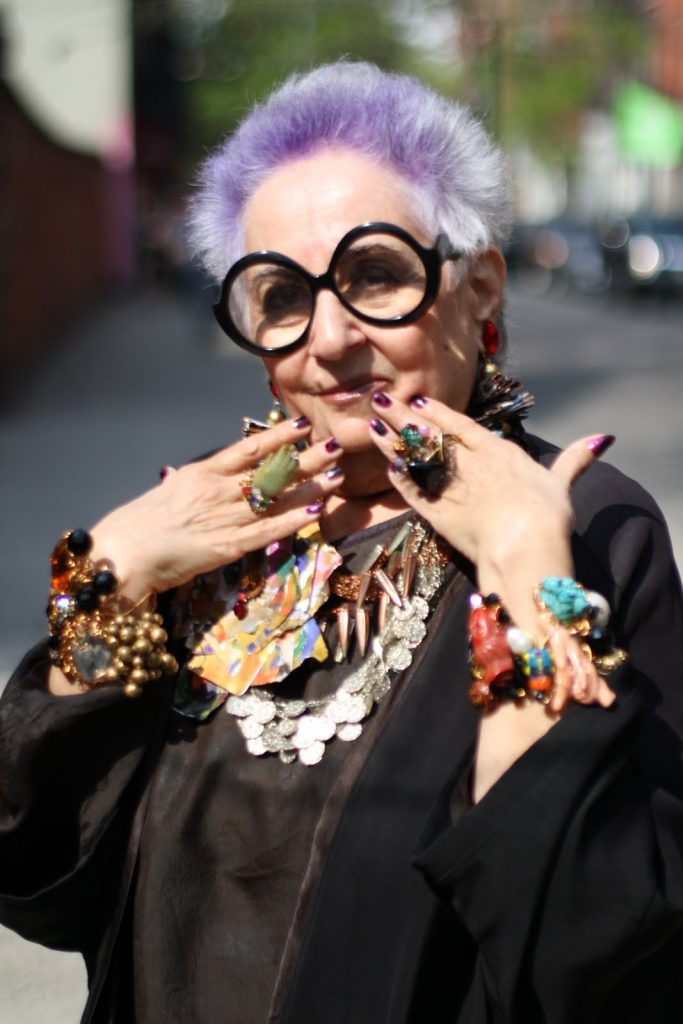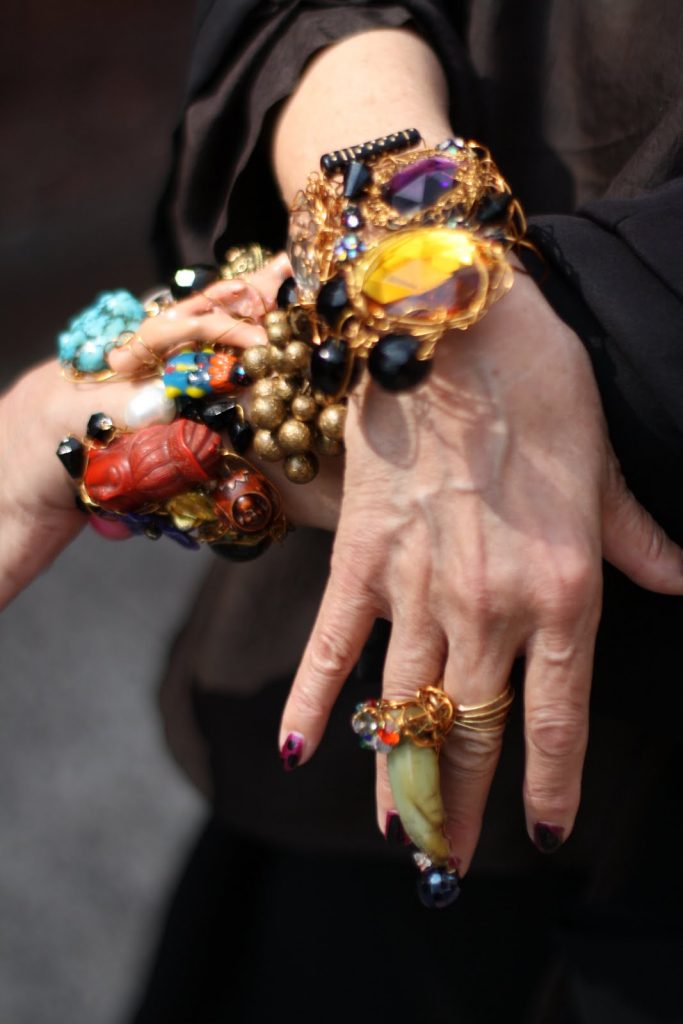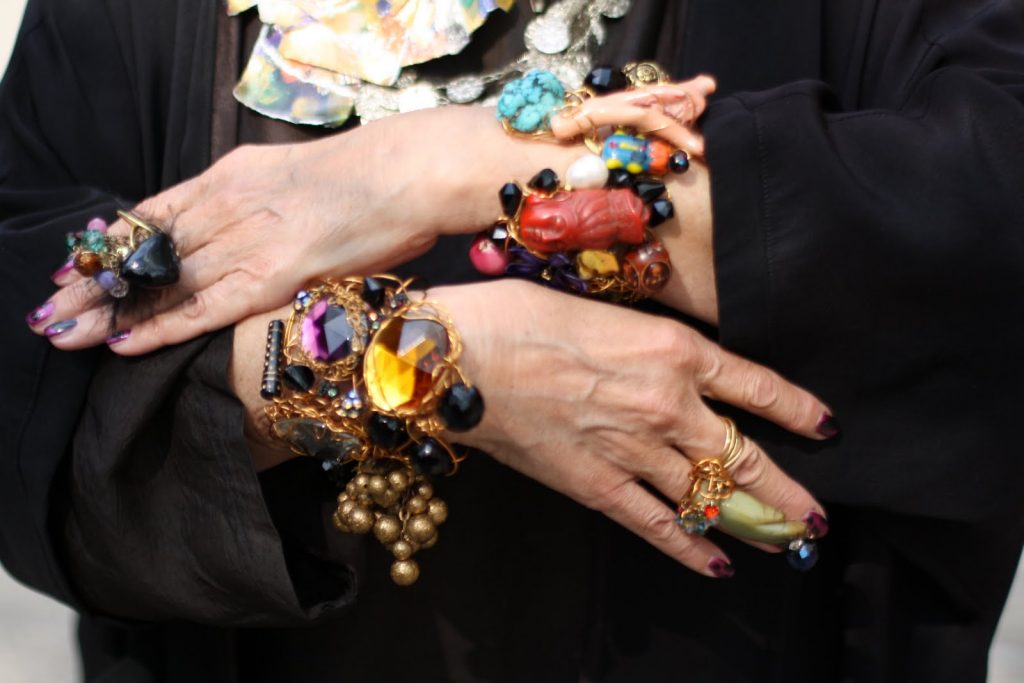 It's not going to be hard to get back into wearing tons of jewelry after meeting with Jean and seeing how easily she layers it all. I've been having trouble making peace with all the jewelry I have at home, figuring out a way to wear it without it "wearing me", and deciding how to wear it through the summertime without it weighing me down. I was excited to see Jean wearing all her beads on wires and string, rather than on heavy-set metal plates (like much of the items you see these days)… it lightens it all up and creates the movement you might want if you're afraid of wearing jewelry that's too heavy for your lifestyle.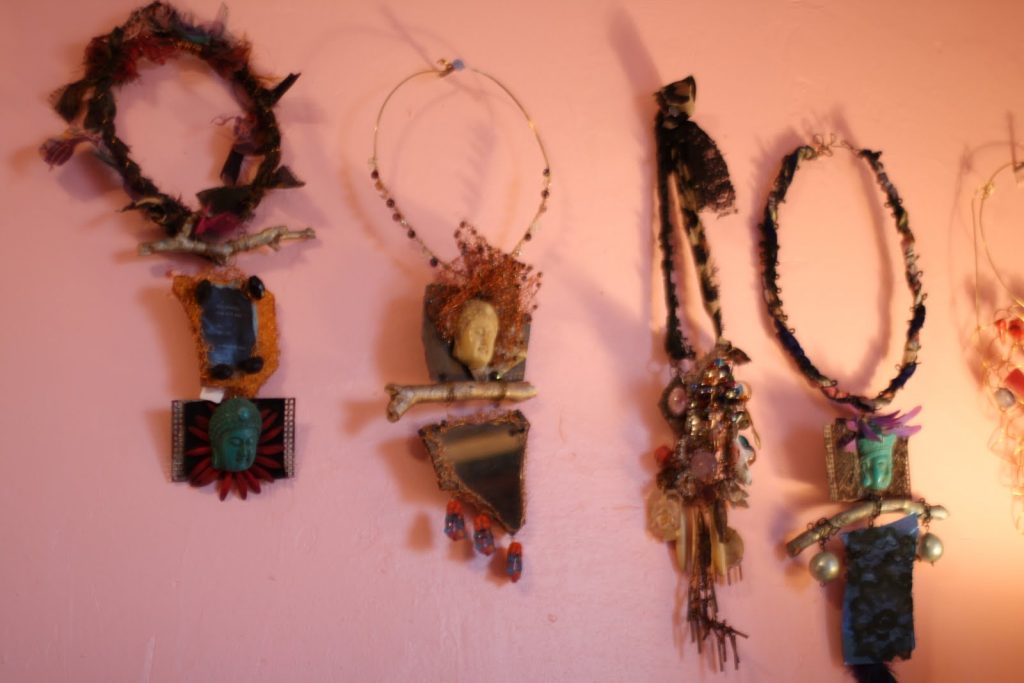 Jean is an artist in her own right, she makes paintings and collages that line the walls of her idiosyncratic apartment. Though the hallways are covered salon style, her bedroom is decorated solely in jewelry… rows and rows of necklaces are pinned to the pink walls, as a halo around her bed, like dream-catchers or amulets. It's nice to think that by wearing one of Jean's unique works of art that you may take a piece of her with you.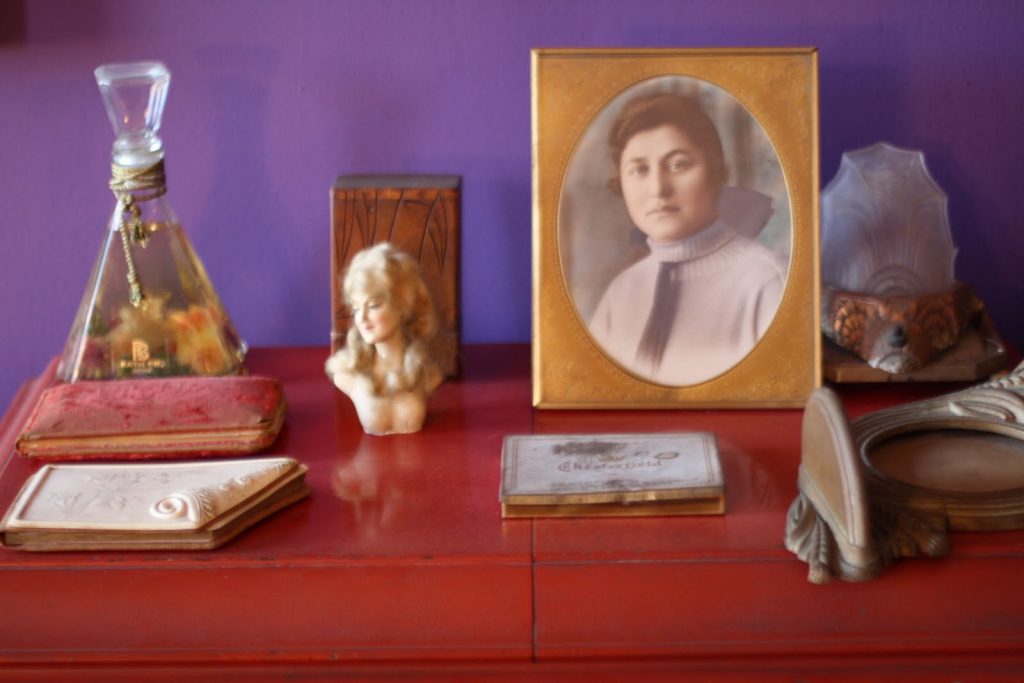 If you are interested in meeting Jean, having her make you a custom piece of jewelry, or if you are interested in any of the items you see… please feel free to contact.