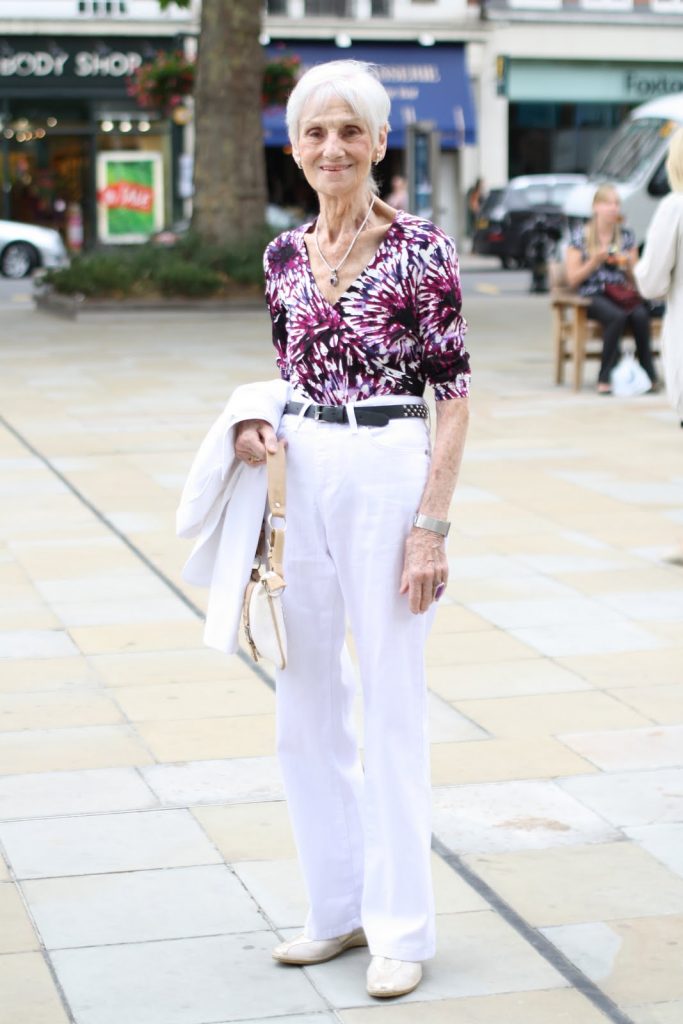 I haven't been able to post as much as I would like, as I have been doing a bit of travelling through Europe. I am very excited about my next stop in Rome, where I know I'll find some great Advanced Style. The woman above, Rita, is one of the most amazing women I met while shooting in London. She writes here very own blog called VeryOldGrandmother.com where she shares tips on how to stay young and vital( and computer savvy) and clever anectdotes about her life.Do you guys know any other great blogs written my older ladies and gents, i think it would be great to compile a list!
Below is my favorite post from the Very Old Grandmother blog where Rita lists the things that her family members complain about and the things a fabulous older lady like her can still do! I hope you have the chance to read the rest of her posts and if you know of anyone I should meet during my travles to Italy please send me an email.
Recent Notes of a V.O.G. (Very Old Grandmother)
Aug 82008
COMPLAINTS, ALBEIT MINOR, FROM THE FOLLOWING MEMBERS OF MY FAMILY:
Daughter: I pick my nails!
Son: He believes I should aim to be the World's first V.O.G. Technology Advisor.
Son-in-law: Endless!!
Daughter-in-law: None, as yet. She's too new!!!
Grandson No.1: Thinks I don't do anything all day and that I only have myself to think about! Not true Oli!!
Grandson No.2: Doesn't think I drive very well.
Grandson No.3: No record – as yet – of a complaint!
WHAT THE V.O.G. CAN STILL DO:
Drive
Read
Write
Can see!
Do my housework, shopping, cooking, cleaning.
Hear
Listen
Look Elegant (according to my daughter!)
Program the VCR and PVR
Go online
Reboot the WiFi Router
Travel