While I was in London this summer,Fanny Karst creator of the brilliant Old Ladies Rebellion recommended that I meet Bridget Sojourner. At 72, Bridget is full of life and energy. She gets stopped all over the world for her fun and fashionable attire and she revealed, " As a young girl no one stopped me. I was quite like a lot of young girls. Now I'm unusual because I'm older.
Bridget had a long career as a health educator, but has always been interested in fashion. As a young girl she copied folios from Balenciaga and Schiaparelli and dreamed of being a designer, nun and actress. She fused these passions together as an educator, interested in peace and development. Her colorful wardrobe is almost a political statement. She says, " When people started stopping me about my clothes I thought, I've been through feminism, racism, all the prejudices. I'm an activist and Ageism is the last bastion." She thought about how to fight ageism and the idea that older people have to vanish in society by becoming a model in her 70s.
Many people believe that older people should act and dress a certain way. That they should step back and quiet their voices. Many people don't pay attention to older people at all. It is my belief that creativity, style, and spirit advance with age. We can learn so much from our elders. I salute Bridget for her creativity, vitality and will to change ideas and challenge stereotypes.
Dressing age appropriate.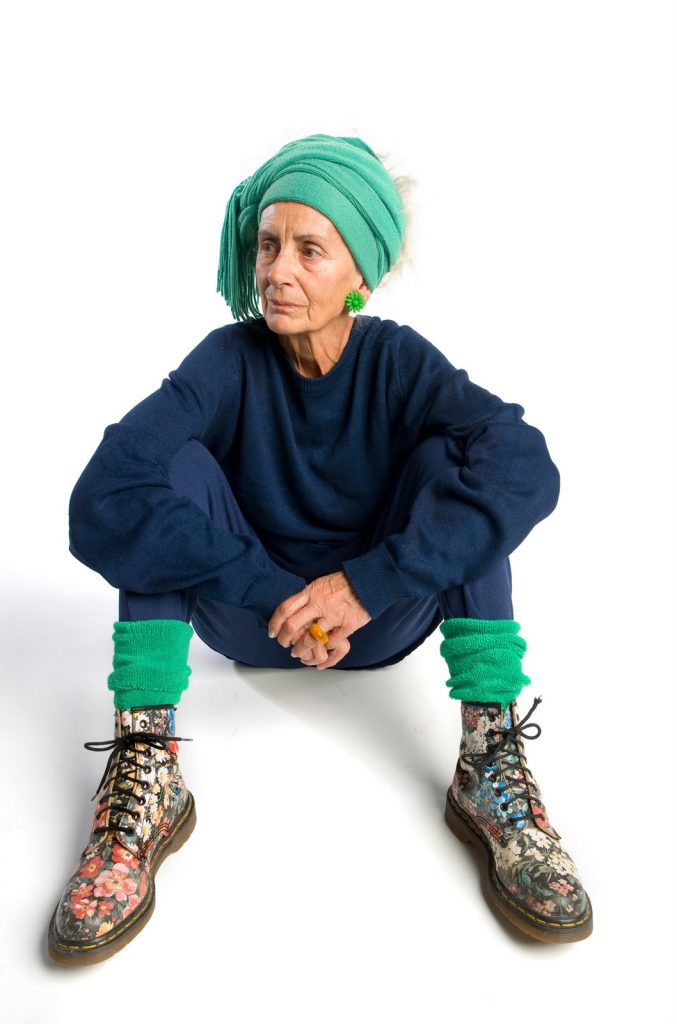 [
Photo By Richard Riddick thedpc.com
]