I have loved
Maira Kalman's
amazing drawings,paintings,and stories since I was a kid. She has inspired me to draw my own fancy ladies, which I will post in a few days. For now enjoy these wonderful works by Kalman and share your own drawings with me at Advancedstyleinfo@gmail.com .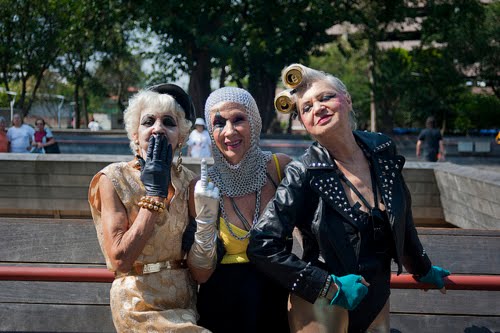 Someone emailed me this amazing photograph, but I'm not sure where its from. You are never too old to have fun!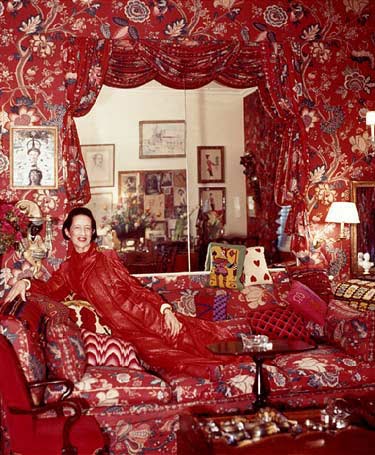 Diana Vreeland, need I say more!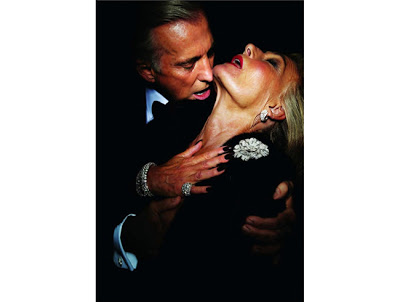 Tom Ford's commentary on his French Vogue spread,"I am tired of the cult of youth. The cultural rejection of old age, the stigmatization of wrinkles, grey hair, of bodies furrowed by the years. I am fascinated by Diana Vreeland, Georgia O'Keeffe and Louise Bourgeois, women who have let time embrace them without ever cheating. Society today condemns this, me, I celebrate it. For this session of fine jewellery, I imagined a man and a woman who had been together for a long time, faithful to each other and always incandescent with desire."
I love when readers submit photos and videos of their grandparents and other loved ones. The video above was tweeted to me by Nelle Somerville of Baltimore. She thought I'd get a kick out of her grandma explaining why she calls her cap a "Go to Hell Hat". Older people have such great stories to share!
This man was a dreamer and a genius!
I have been drawing pictures of fancy old ladies all day. I will share them here at a later date, but first I wanted to post a few things that are inspiring me as of late. I hope you enjoy and please always share with me your insights and inspirations. You can email me or reach me on twitter AriSethCohen . I look forward to hearing from you!