Colorful Scarves and Bold Lipstick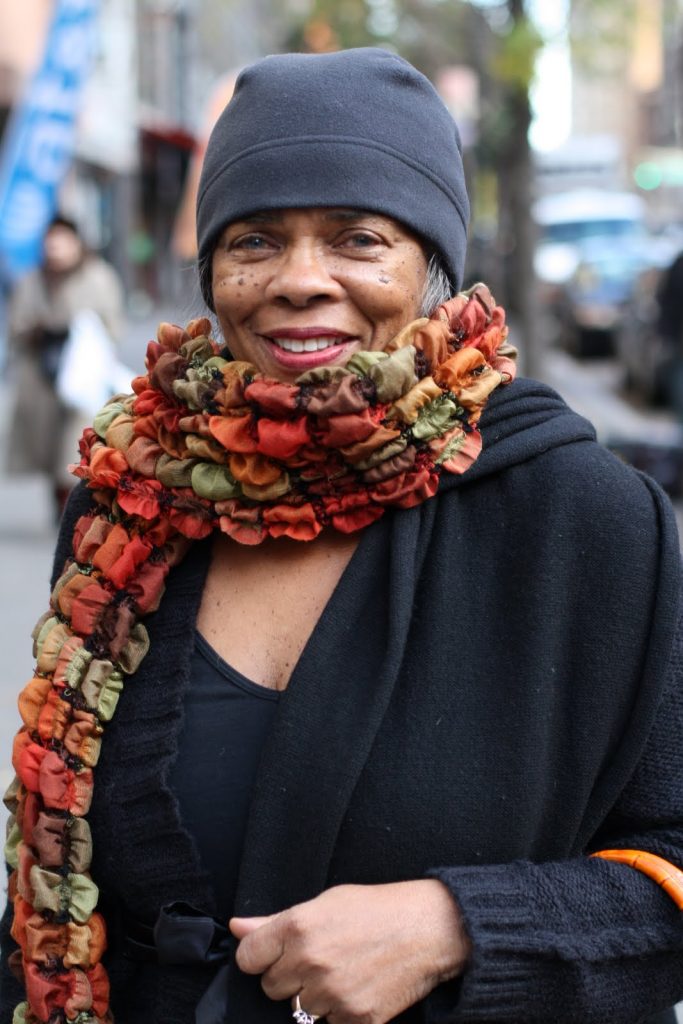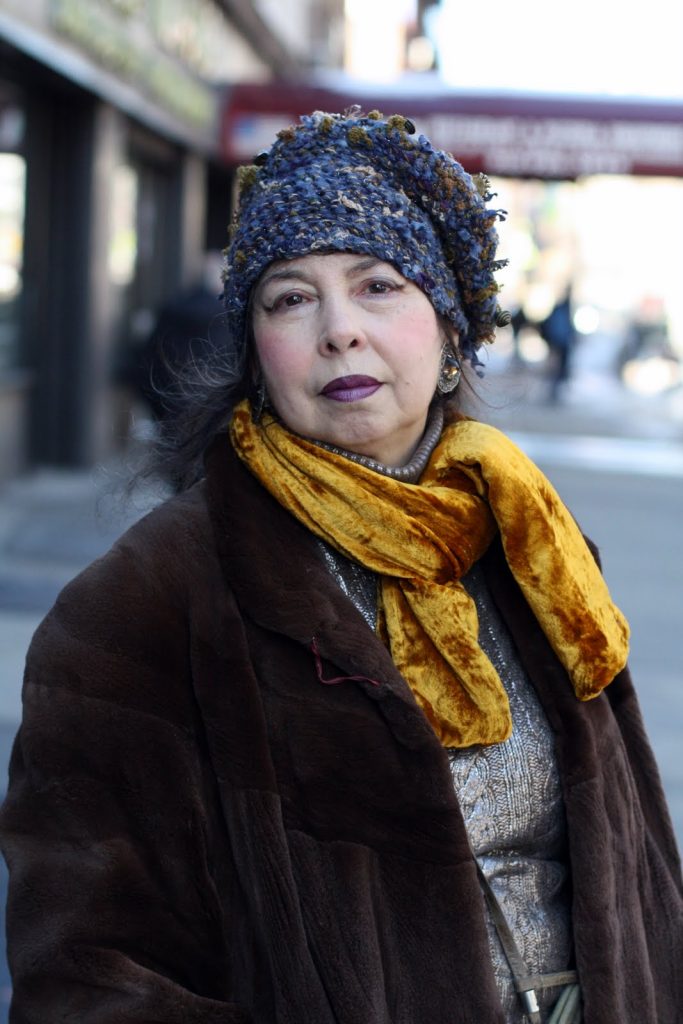 A colorful scarf will brighten up a winter coat and add personality to any outfit. Bold Lipstick is also a great way to add color to your dark winter palette. This looks even better when coordinated with your accessories,like the ladies above have done.
Turn Your Scarf into an Elegant Head Wrap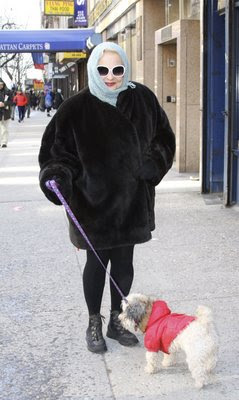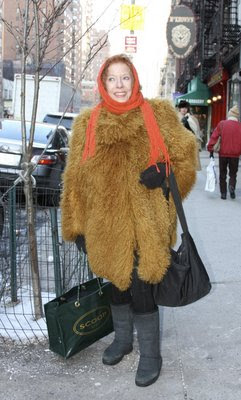 You can stay warm by simply wrapping your scarf around your head in an artful manner. Your scarf can be turned into a elegant and playful headwrap or turban!
Sunglasses and Accessories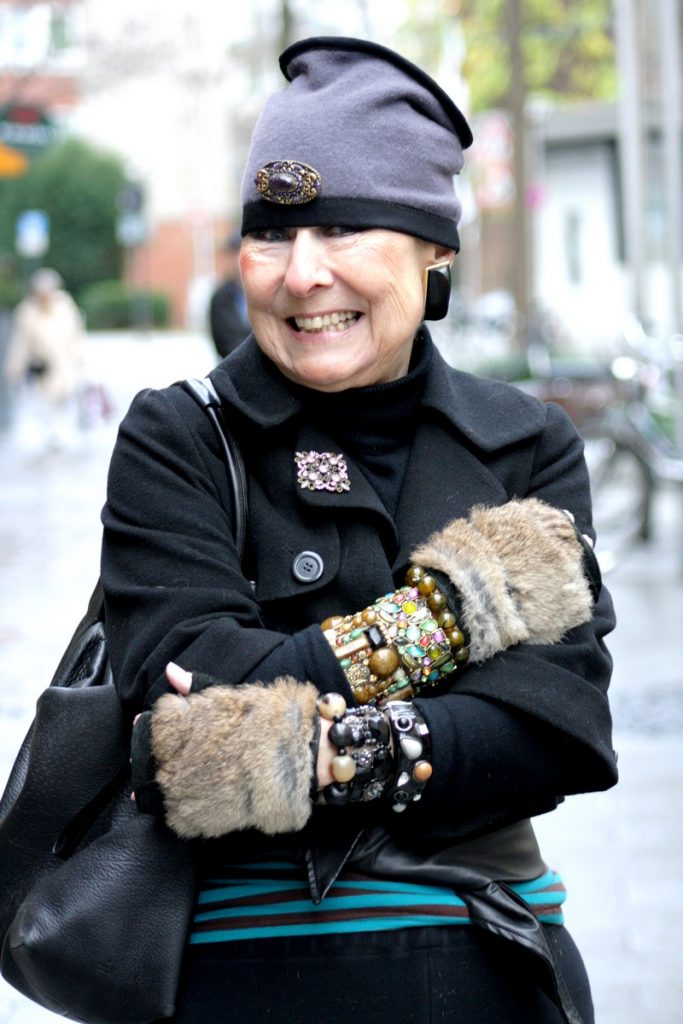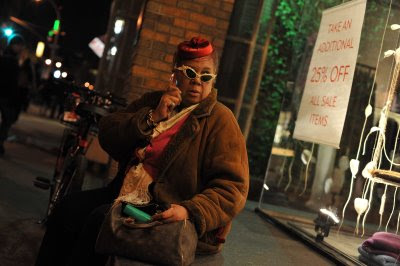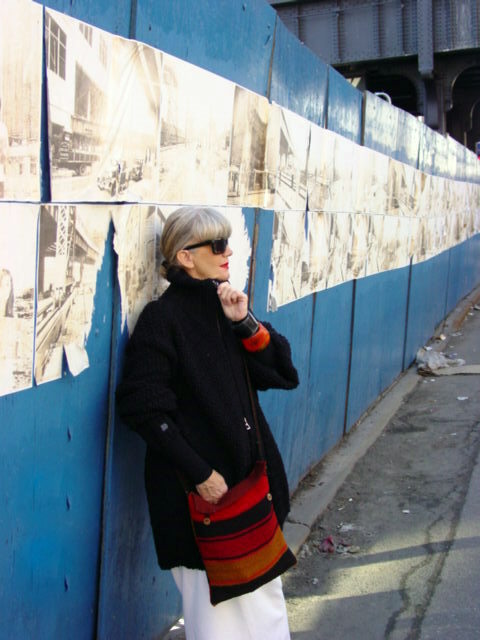 Sunglasses aren't only for the summer months. Wear a unique pair of shades to block out the glare on a snowy day, and add some pizazz and glamour to a winter look. Instead of putting on a dark pair of gloves to match your winter coat, try something colorful. Bangles and Pins are also excellent ways to spruce up your winter wear.
If you are afraid of appearing to bulky in your winter coat, try something that belts at the waist. You might also want to try wearing thin layers of sweaters under a coat which may already have heavy shoulder pads and weight. This way you can monitor how much bulk you are adding, while staying warm and cozy.
Winter Coats Don't Have to Be Boring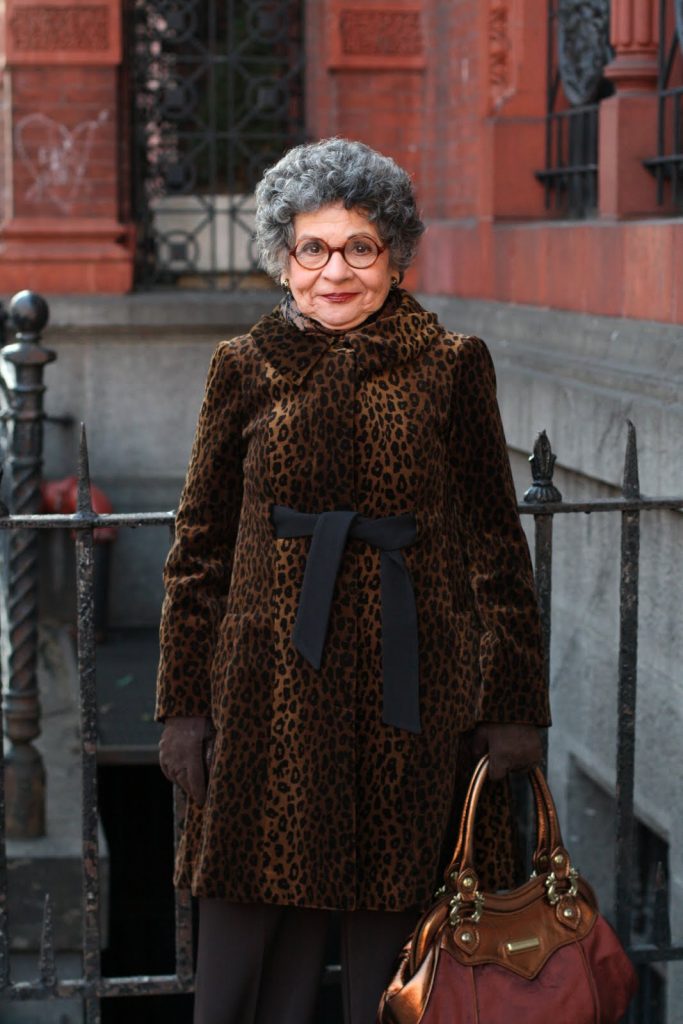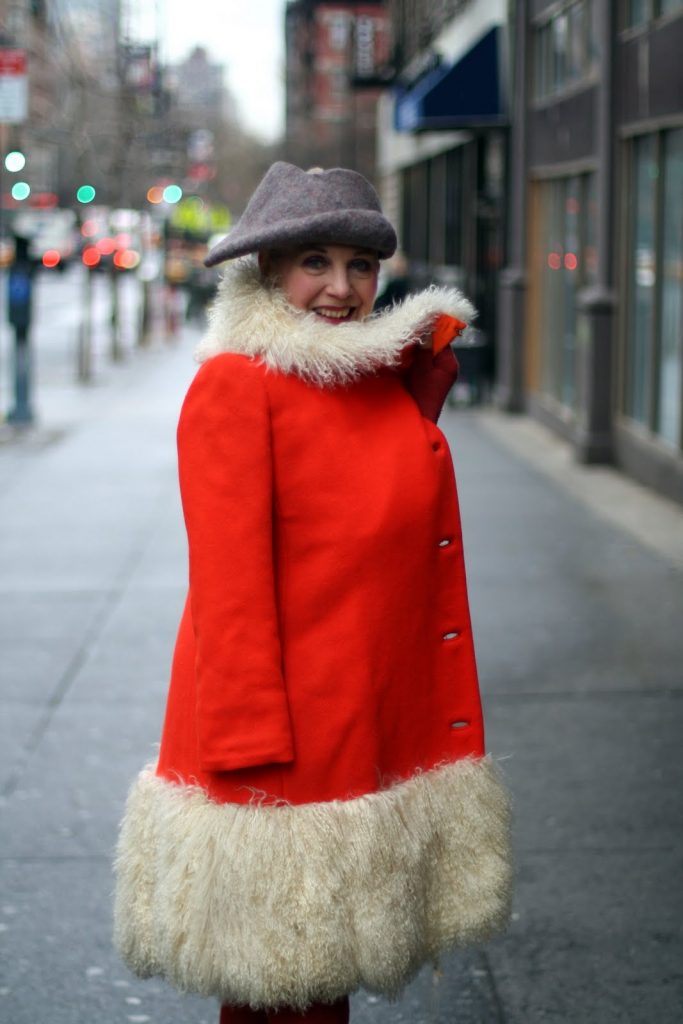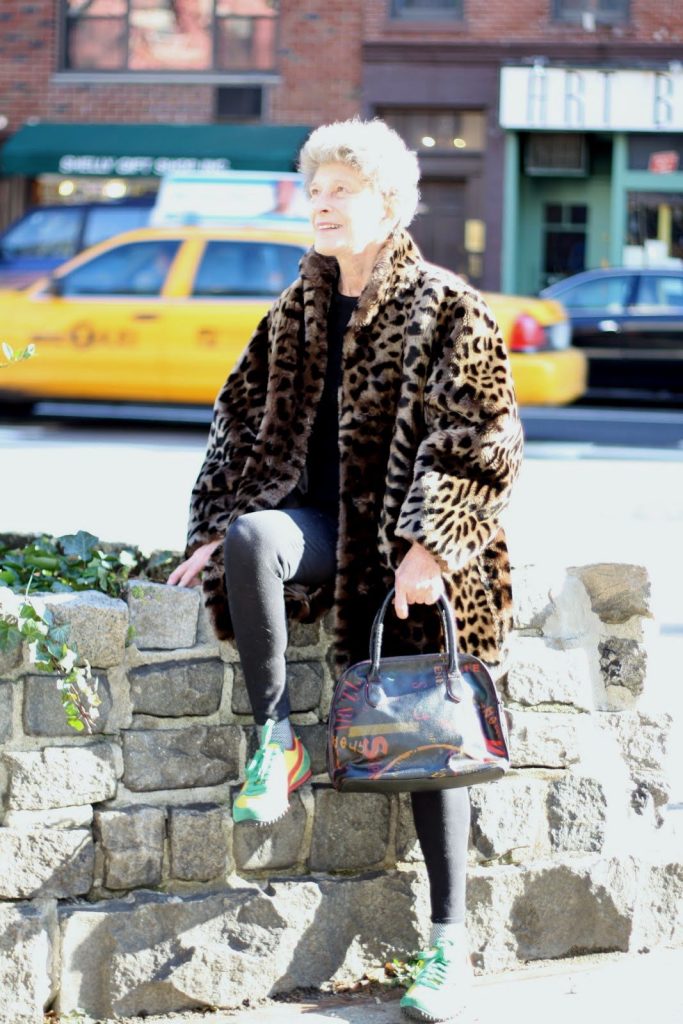 Who says that winter coats have to be dark, bulky and boring. Try a vintage coat with some personality to add charm to your cold weather clothing. The woman above wears legging and fun tennis shoes instead of bulky pants and boots. Make sure you wear warm socks and undergarments if you decide to go this route.
Go Classic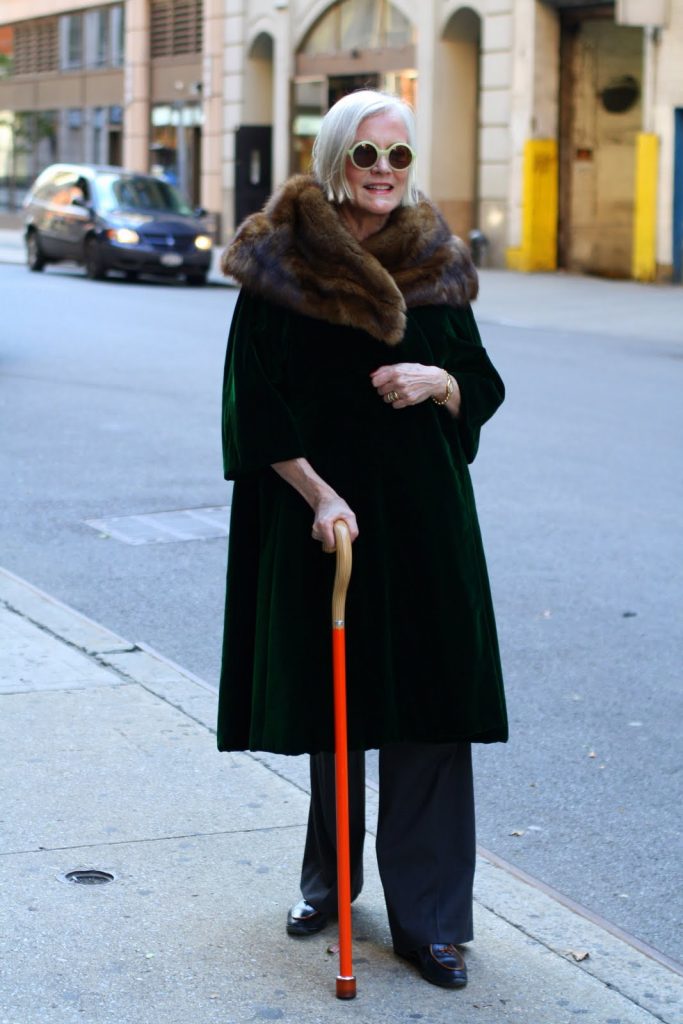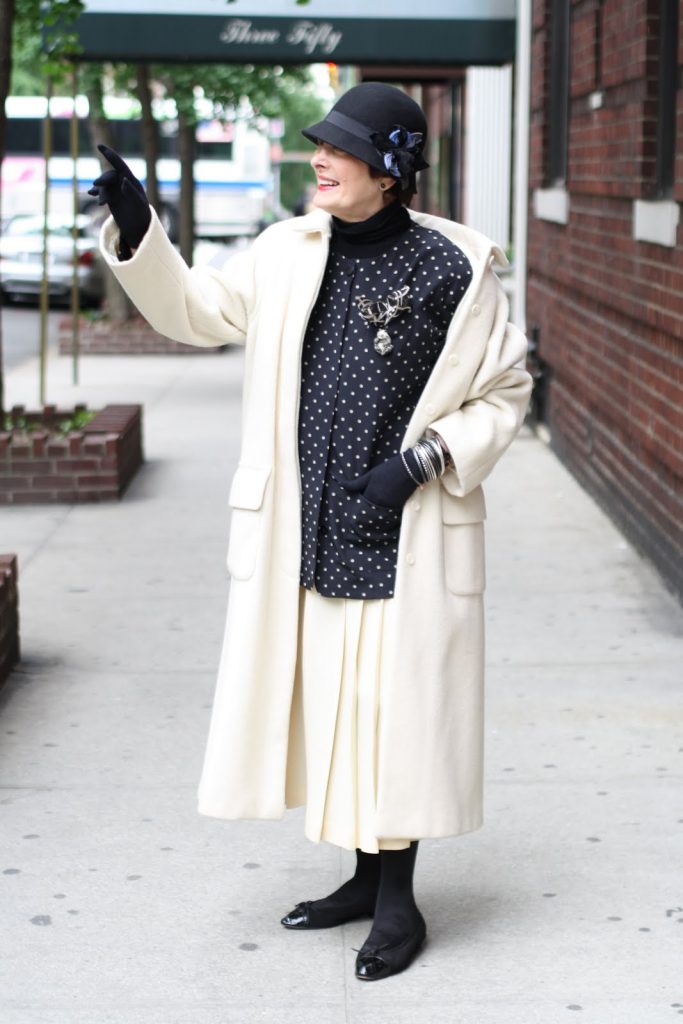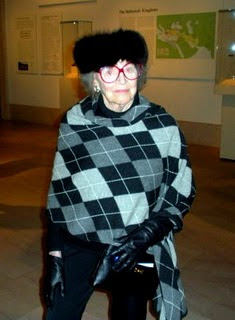 The other day Mary shared her tips on how to stylish and warm during the cold winter months.
One of the benefits of being older, is being able to choose from items that you have collected throughout the years. Put on that coat, scarf, or hat that you have had for years and not only will you remember the great times you have shared while wearing this treasured item, but you will be right in style. Style comes from within, so if you feel good, you will look good. If you are younger, you may have the benefit of borrowing one of your grandparents' coats, if not stop by a local thrift store and pick the coat that speaks to you. Remember to feel comfortable in what you are wearing and stay warm in the upcoming weeks!