Lubi is one of my favorite Advanced Style Fahionistas. Not only does she live in my hometown of San Diego, but she has such a great perspective on life and style. I try and feature a variety of points of view with the shared philosophy that if you feel beautiful on the inside you will look beautiful on the outside. For Lubi style is a form of art and simplicity is her school of choice. She sent me a few words about the art of simplicity which I have included below. What is your style philosophy?
SIMPLICITY, SIMPLICITY, SIMPLICTY…
Many art forms recognize simplicity as the final achievement. Simplicity is an expression, a style, a statement. Leonardo da Vinci said," Simplicity is the ultimate sophistication". Simplicity has many creative powers.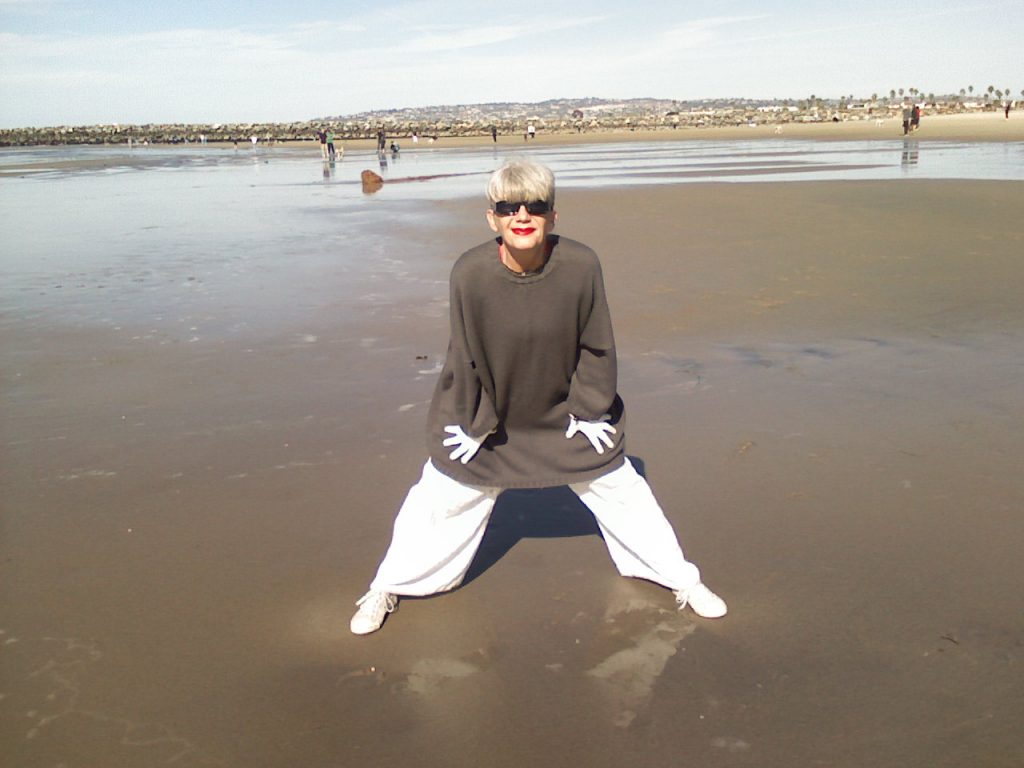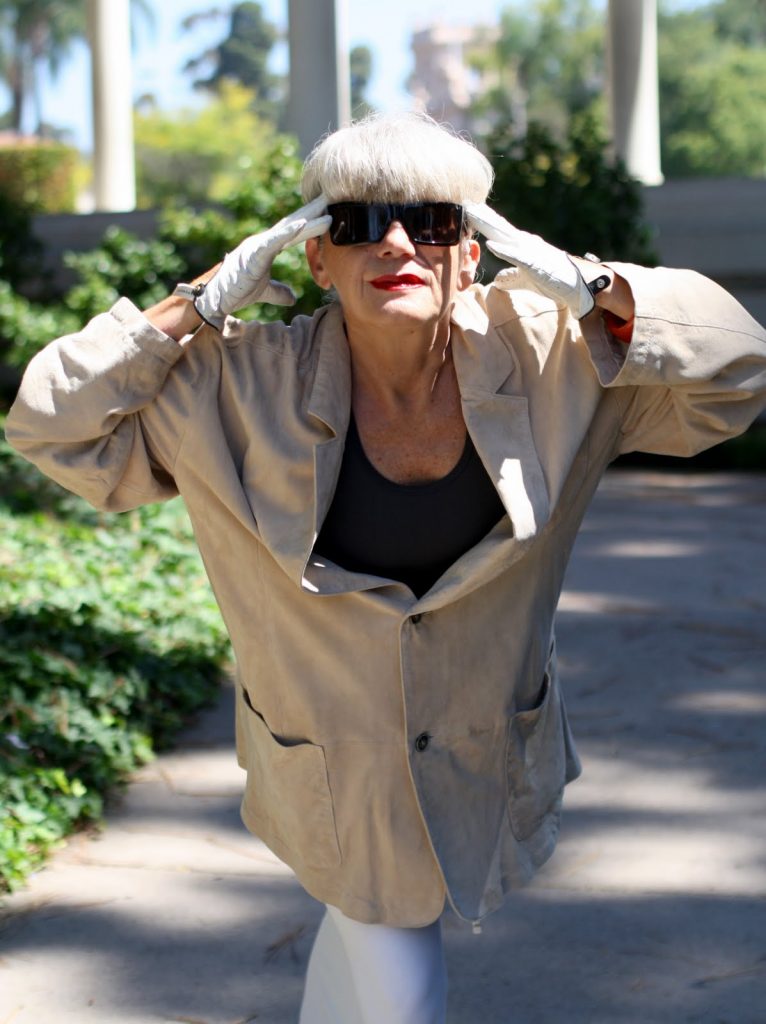 White gloves in combination with a boring, dull gray sweater and white pants. Gloves shift the everyday comfortable outfit into a chic outfit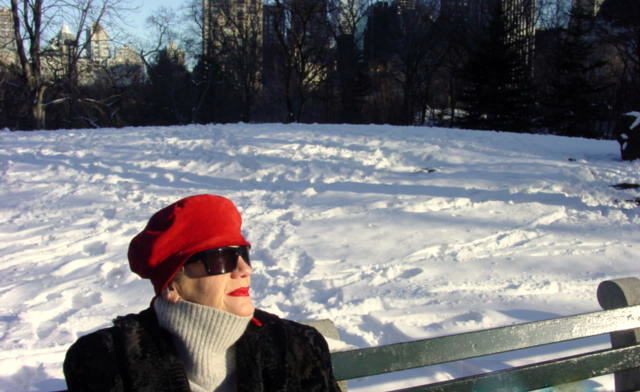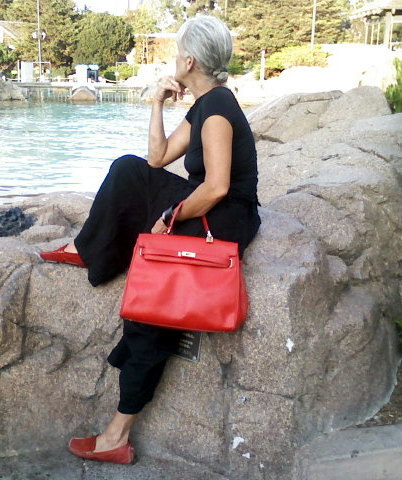 Red Cap and Red Shoes, with everything else ordinary and plain, gray, monotonous, make the outfit alive and exciting. Details give the fine-tuning to the casual outfit.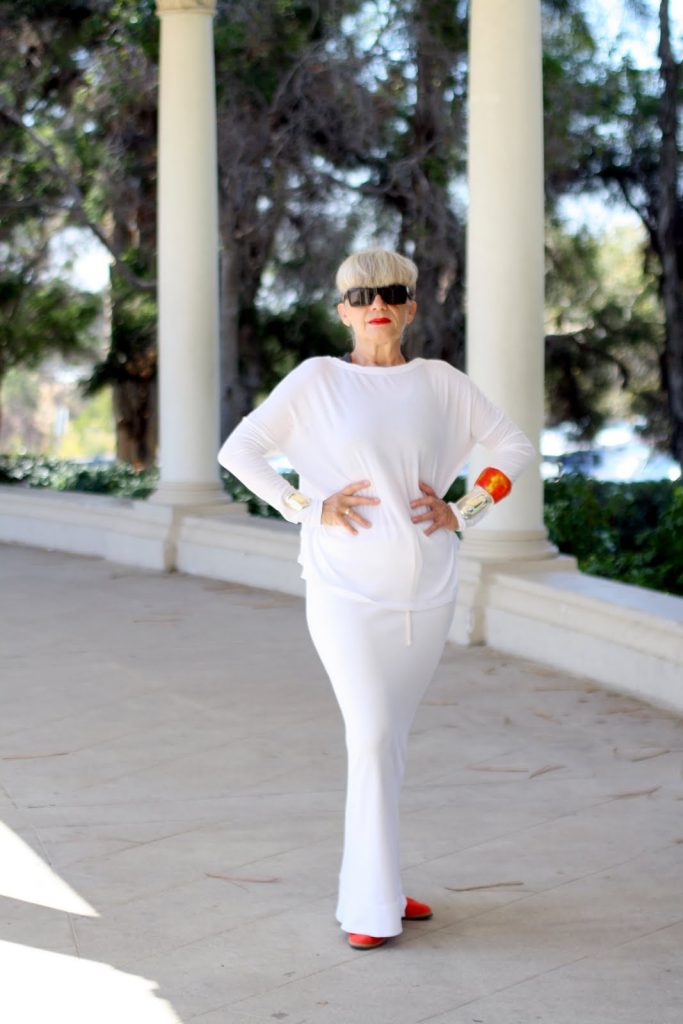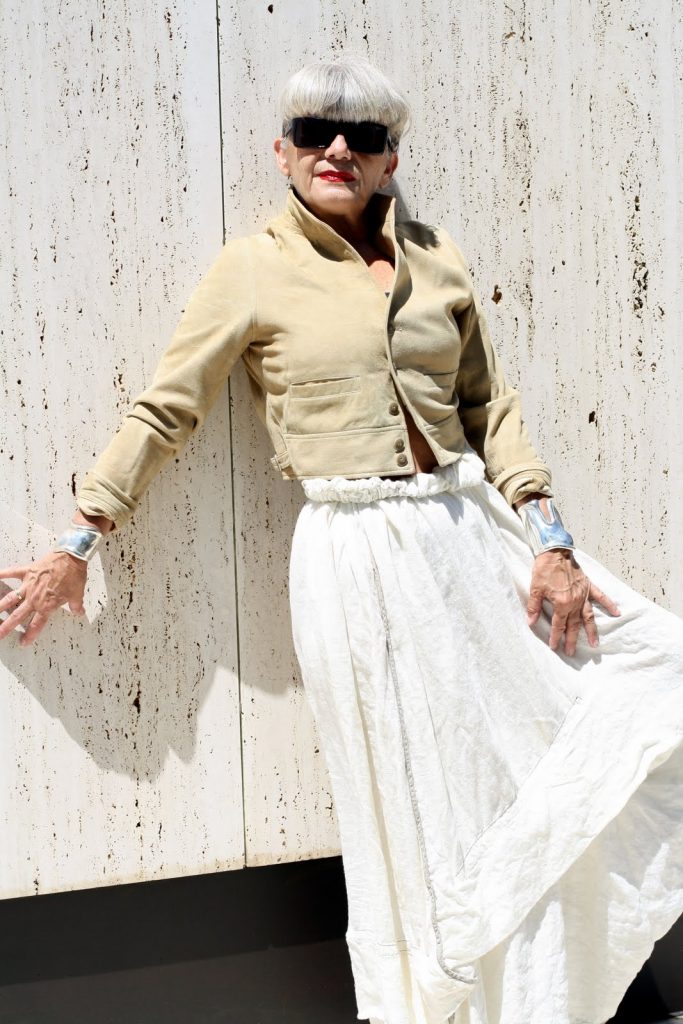 White by itself has its won incredible powers. No Need for adjustments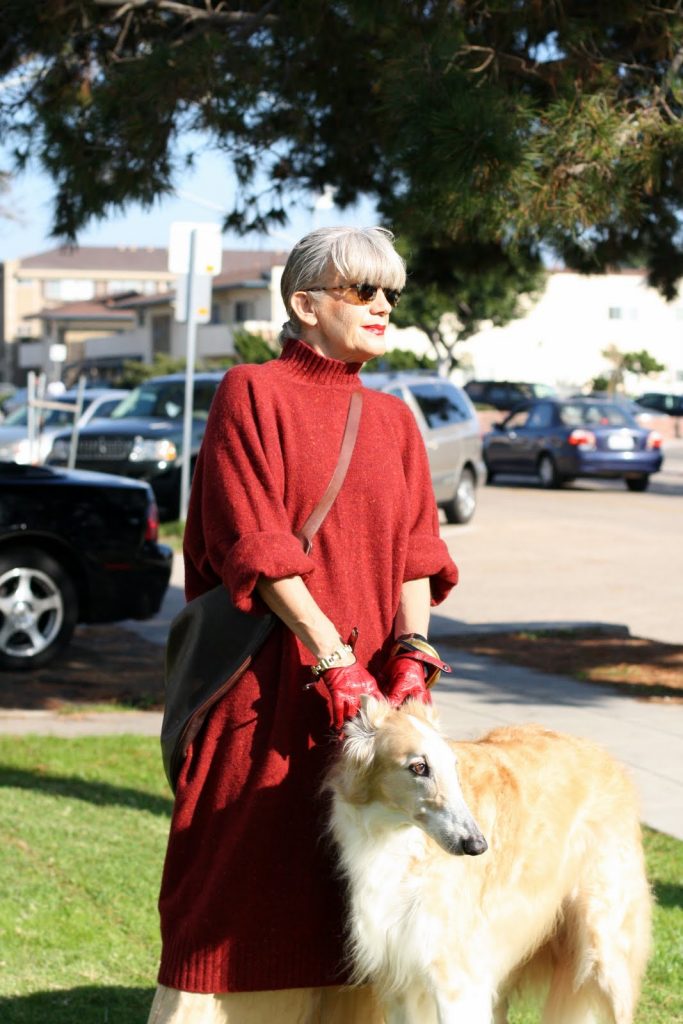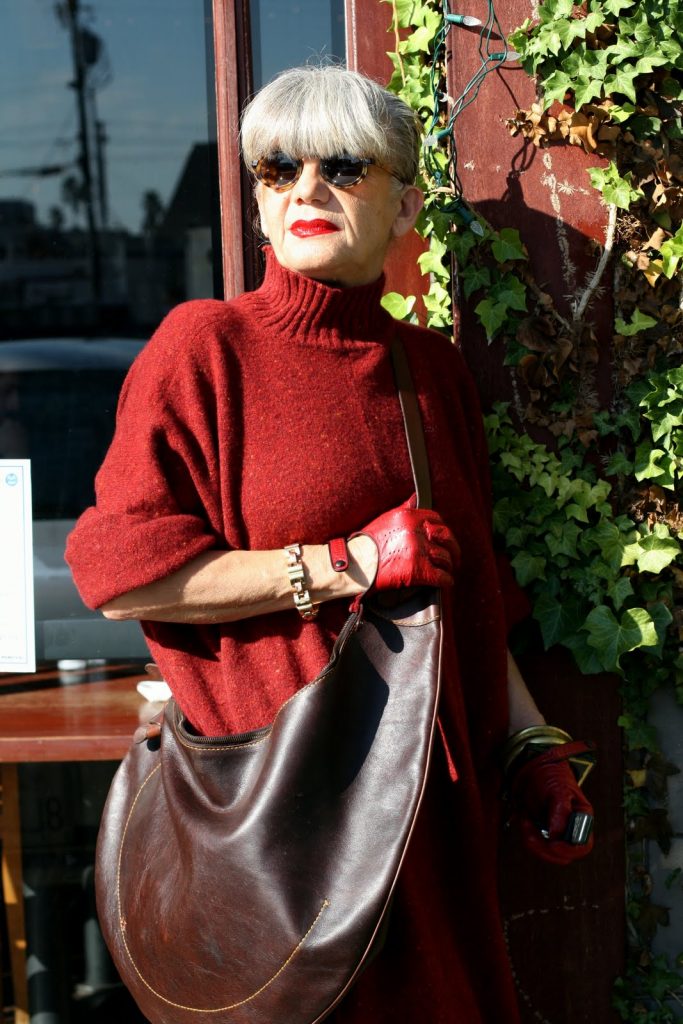 Red is the ultimate statement on its own. " YOUTH HAS NO AGE" (Pablo Picasso)