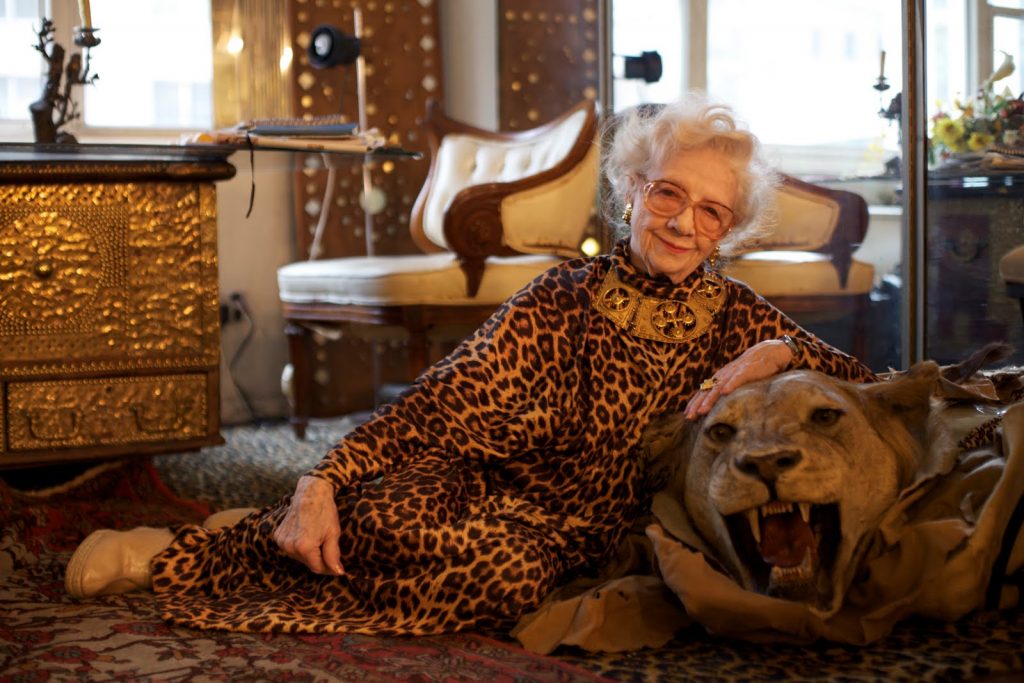 Lady Francesca Todd with a lion that attacked her Kenya in 1965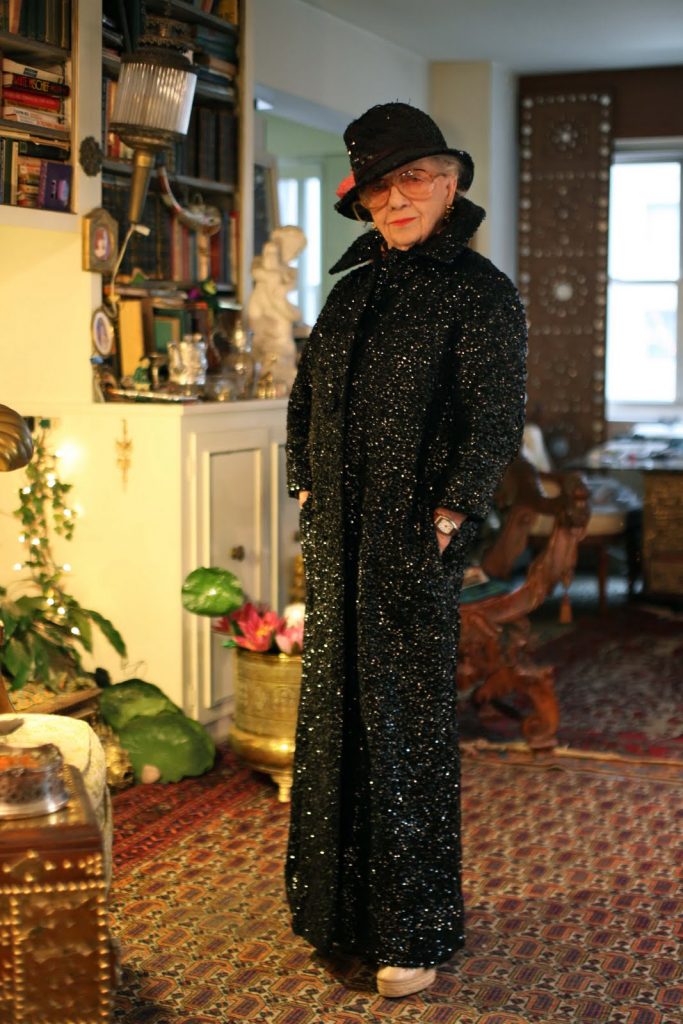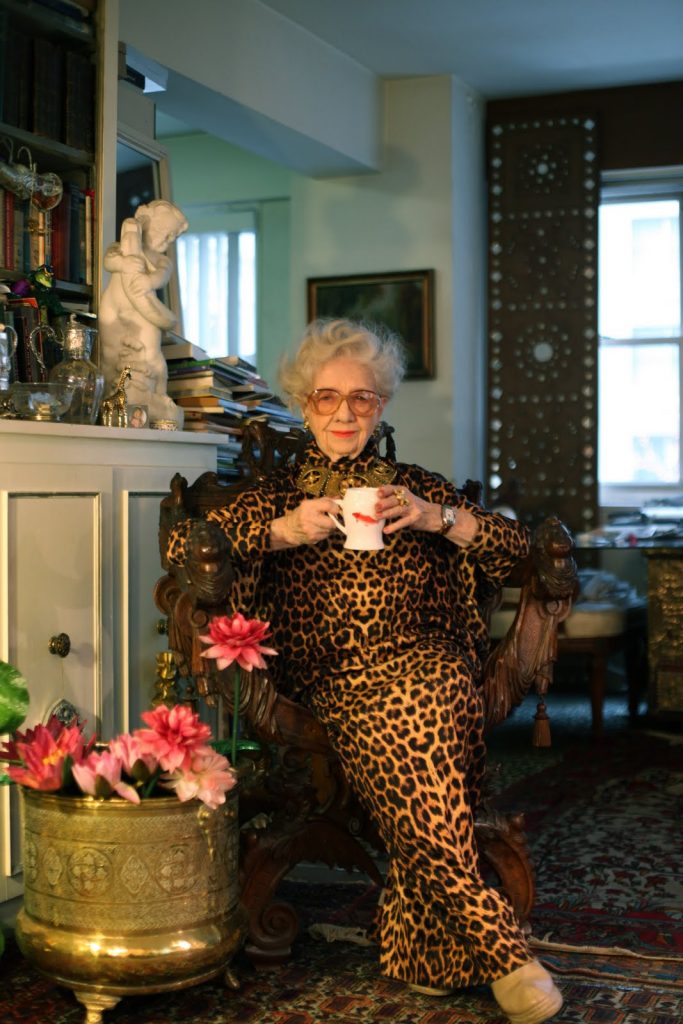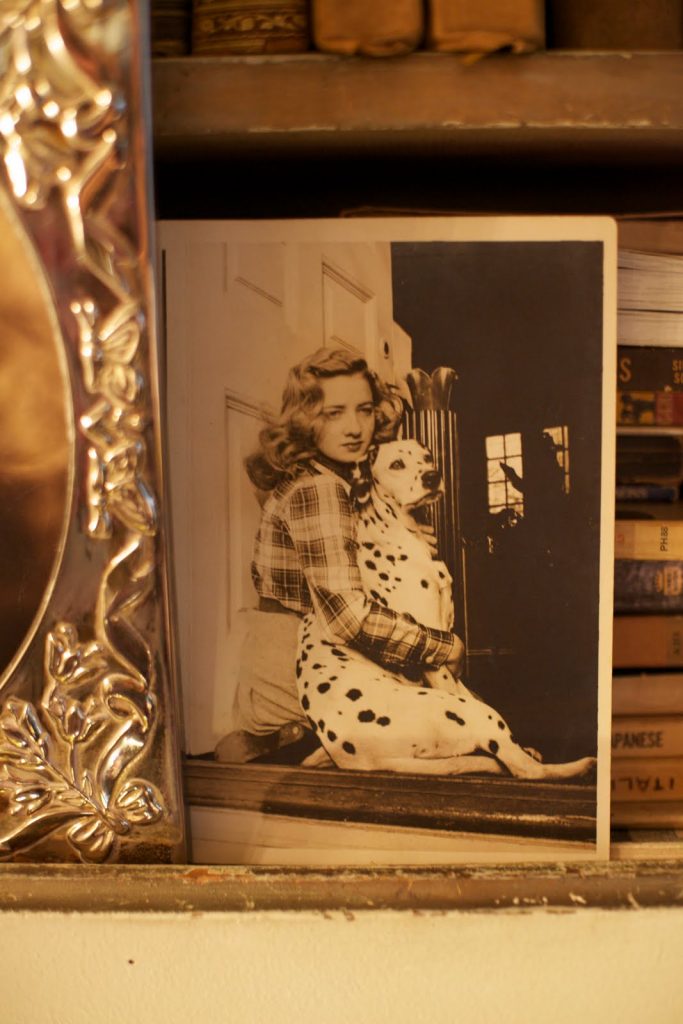 Lady Francesca Todd was born in a little row boat in Mississippi, during a great flood, New Years Eve, 85 years ago. Her parents were visiting from New York, when her mother went into labor. This was the beginning of many adventures for Francesca Todd.
At the age of 15, Francesca became interested in fashion. She enrolled in Traphagen School of Design, where she studied fashion design. After graduating she traveled through Europe perfecting her craft by working with some of the world's best designers. She learned draping from Elsa Schiaparelli and sharpened her tailoring skills in Italy.
When Francesca Todd returned to New York, one of her many suitors asked if she would move to Kenya and marry him. She spent 16 years in Africa, traveling for four months of the year to different countries. One day in 1965, Francesca was walking by a river with a group of people. They saw a lion nearby, acting very strangely. Without a seconds notice the lion attacked Francesca's face and killed a young boy–flying doctor's rushed in to save her. Lady Francesca Todd barley escaped death and the lion was shot for fear that it would attack more people. She has had many adventures that have shaped her philosophy and influenced her style.
When I asked about her style influences,Lady Francesca Todd replied that one thing her mother told her years ago,is the most important. Her mother said, " Get dressed in the morning and see what you can take off." If she is wearing a dramatic necklace, she would never wear an arm full of bracelets.Francesca describes her style as Dramatic Simplicity and says(like many other Advanced Style subjects) that she dresses for herself, not other people.She also told me that it is important for older people to dress up because it raises their moral and makes others around them smile. With a lifetime of excitement behind her, Lady Francesca is still ready for her next adventure. She travels frequently and is a member of many groups, including the Pan Pacific and Southeast Asian Women's Association, which she is planning a fashion show for next month.