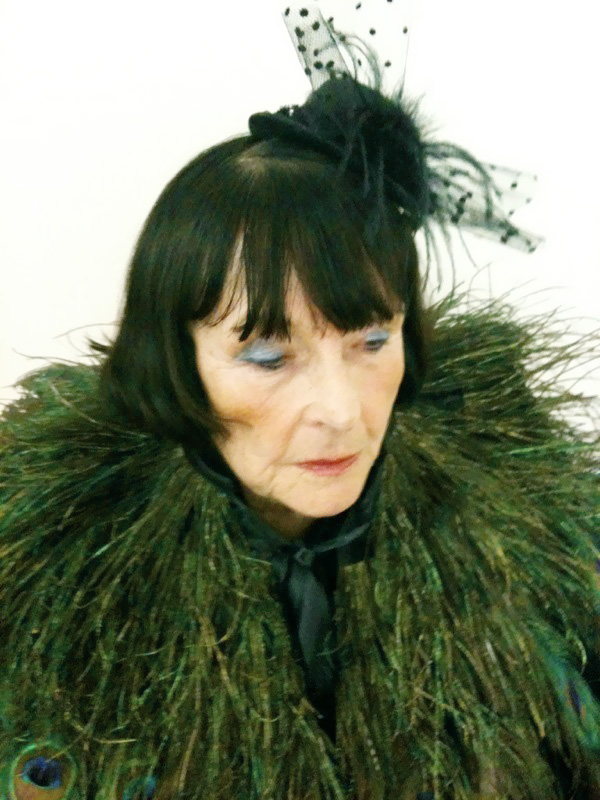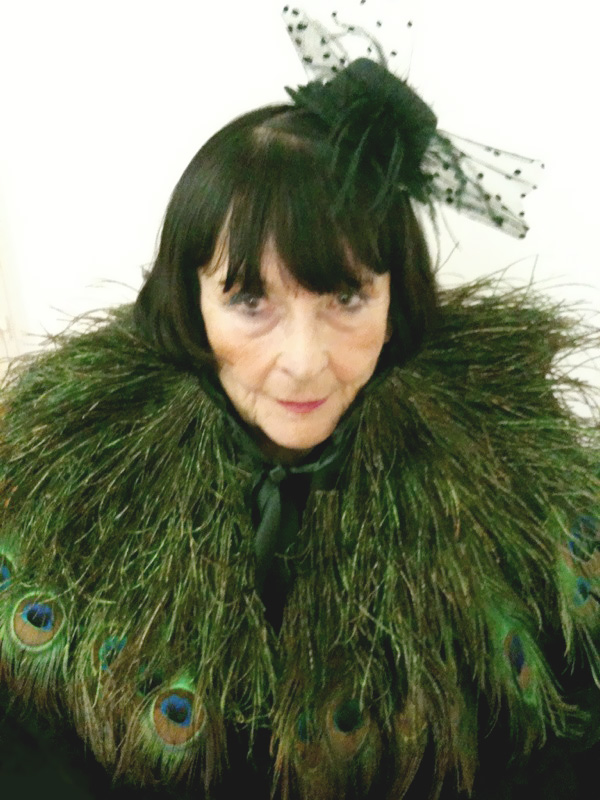 (Photos by
Marine Pierrot
)
Many people send me wonderful pictures of their grandparents, friends and other relatives. I always love receiving these great pictures of older people who have touched their lives. Since Advanced Style is really about my personal interactions with people that I meet walking around, I rarely post other people's photos. When Marine Pierrot sent me these pictures she had taken of her 84 year old grandmother in Paris, I couldn't help but include them here. They were just too marvelous not to share with everyone. I asked Marine if she would ask her grandmother a few questions and share some of her style secrets. Check out a short description of her grandmother and the questions that follow below.
My grandma is a child of the 30's and always lived in Paris. She spent her holidays in Deauville.Very early on she appreciated art and painting. She became a painter and met her fourth lover (Francois) and a few years later met my grandfather (Alain Detry). Her favorite artists are Mucha, Chagall, Rodin, Klimt, Tamara de Lempicka, and Dali. She loves: High fetish heels, Kimonos, Aubrey Beardsley,Oscar Wilde, Art Deco, Flapper Dresses, Jazz, Classique Music, Beatles and 70s Rock.
My grandmother is called Jeanine Detry and she is 84 years old.
How has your grandmother influenced your style? What are her influences?
Very early on my grandmother taught me to love silent movies (Louise Brooks, Charlie Chaplin, Murnau, Fritz Lang). She also taught me to love old movies starring Michel Carne, Fred Astaire, Gerard Philippe, and the music of the 20th Century and art of course. Like her, I have liked to draw since I was child. She always urged me to develop my imagination. Her favorite model is Louise Brooks, and the roaring 20s are her favorite period. It's also my aesthetic period. I'm a flapper girl. I wear and collect flapper dresses, cloche hats, flapper shoes, fur coats, kimonos… I always listen to jazz and classical music. Like my grandmother I'm a music lover, and its my job now.
She is a free and modern woman who is open to the world. The way she paints is singular and particular. She possesses her own style.Recently she gave me a beautiful present. She gave me an antique 1920s silk kimono with embroidered roses (in silver thread) which belonged to her mother.
Do you remember any advice she had given to you?
She approves of my aesthetic and professional choices. She often says to me that if she was not my grandmother she would like to be my friend. When I was younger she often advised me to wear my hairstyle to show my neck and nape of my neck (I have very long hair). In regards to make-up, she likes the very made up eyes and powder that illuminates the face. Indeed perfume is very important to her. She wears "Bel-Ami" by Hermes(that she also offered to me) and sometimes opium by YSL. I love Guerlain and I wear "L'Heure Bleue" (created in 1912).
She always advised me not to follow rules imposed by fashion. I think my grandmother and my mother taught me the art of being a woman and acting like a woman.
Tell me a little about her style?
Daily my grandmother likes wearing long black or burgundy skirts with soft cashmere vests. She also wears Asian jackets with mandarin collars. She makes herself up everyday very diligently and wears fine gold jewels. She loves peacock feathers and decorates her apartment with them. She puts them in big vases. Her haircut has been the same since she was 20 years old: The flapper haircut of Louise Brooks. (She like very high fetish heels, but can't wear them anymore, thus she wears moccasins.