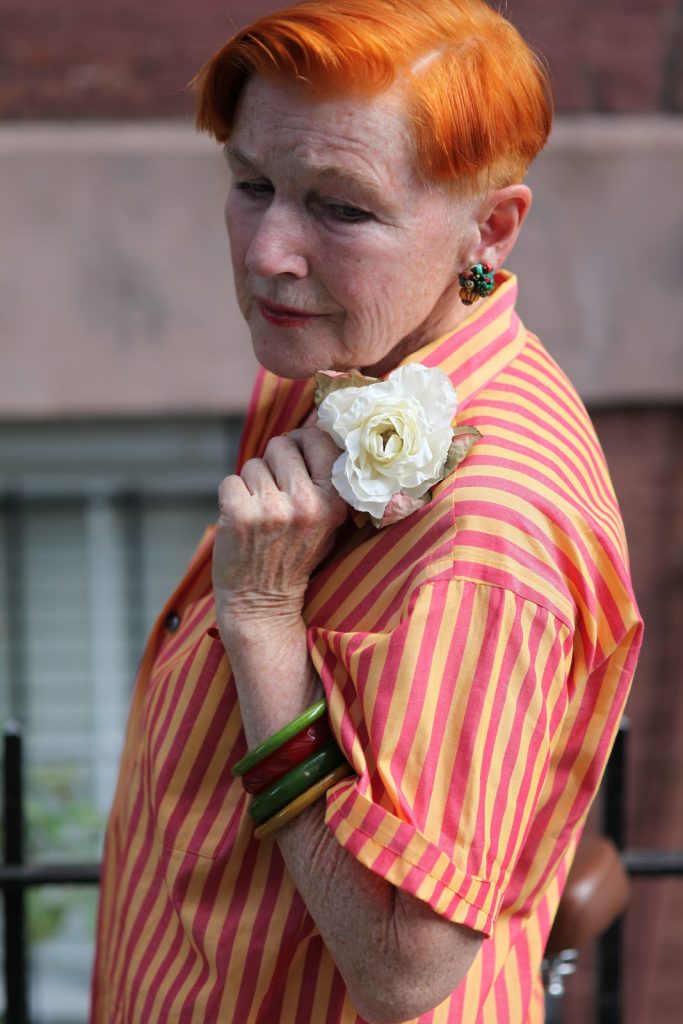 Yesterday I met up with Alice Carey in her secret garden courtyard in Greenwich Village. Alice was wearing a snappy vintage men's shirt which she accessorized with bakelite bangles and a silk white rose. After a wonderful cup of iced tea Alice and I went for a walk in the West Village, where we spotted Debra Rapoport. I asked the ladies about their summer style secrets. Check out the video below to hear about the importance of a great lipstick and cool layers.

Many of you have been asking that I share some of the beauty products used by the Advanced Style Ladies. Alice is most definitely a
CLAIRINS
girl, but she also partial to products by
BOOTS
the Chemist, UK that are now carried at Target. Her new favorites are Lift & Luminate day serum and night serum. As she is a writer, her beauty products don' stray too far from her beloved books. To check out some of Alice's writing on the Huffington Post
CLICK HERE
and her wonderful novel
HERE
. You can also find more great pictures of Alice in the
Advanced Style book
.