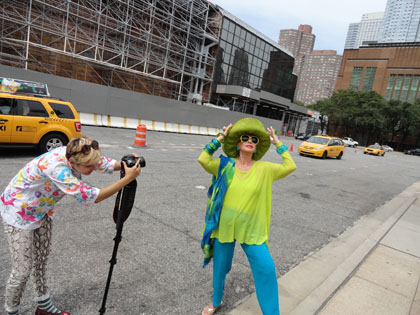 Here are some behind the scenes shots of our recent interview with Lynn Dell for the Advanced Style Documentary. Lina Plioplyte and I have been working on this project for over three years, and we are finally ready to sit down and edit over 150 hours footage! In fact, Lina just left for the mountains where she will be editing the film in peace and quiet, to get it ready for the 2013 film festival circuit. We have filmed so many inspiring interviews, stories, and interactions and I can't wait to share the finished product with everyone.Check out the trailers again below and for updated information on the film CLICK HERE and find us on Facebook HERE .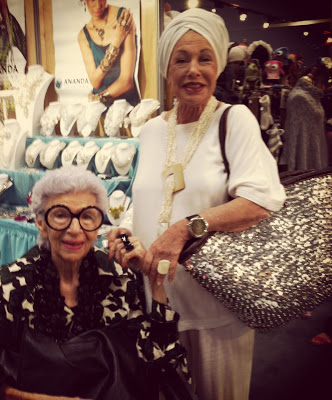 Lynn Dell ran into another one of our stars, Iris Apfel, while shopping at a gift show.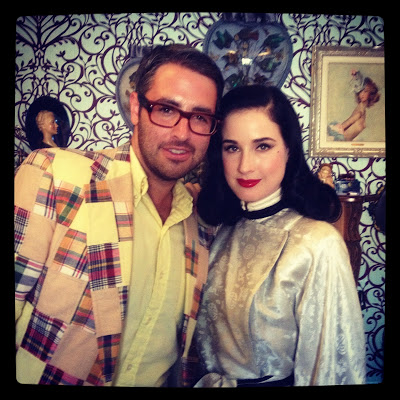 While in Los Angeles we met up with Dita Von Teese, to an interview her about Advanced Style!