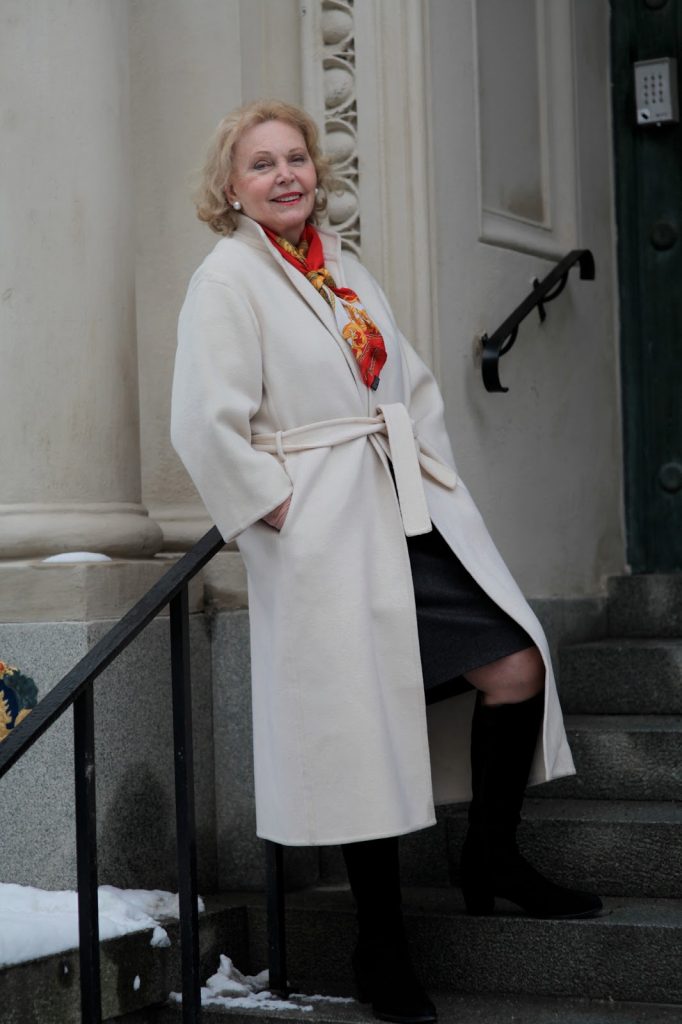 Countess Marianne Bernadotte of Wisborg in an original coat by Pierre Balmain
While in Stockholm, I had the honor of meeting and presenting Countess Marianne Bernadotte of Wisborg with an award, celebrating a lifetime of style, from M-Magasin. After the award ceremony Countess Marianne asked if Joyce and I would like to join her for a coffee at her home in Stockholm. Joyce and I were thrilled to receive this wonderful invitation and we joined Countess Marianne at her home the next day.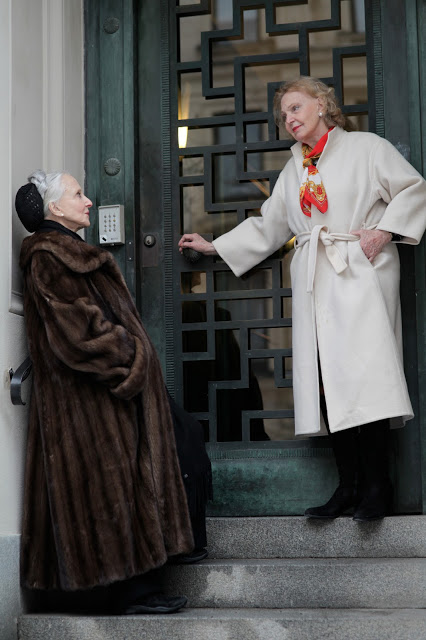 The Countess told me that she has loved fashion ever since she was a child. She explained that style is something that she feels one is born with and that, " A thing of beauty is a joy forever."(Keats) Now 88 years-old, she has acquired an incredible collection of couture items from friends like Pierre Balmain. Countess Marianne is in the process of lending some pieces from her collection, spanning over 50 years of couture, to a local museum, to be exhibited later this year. Joyce and will always remember our time in Stockholm and we can't wait to return to catch Countess Marianne's upcoming show.