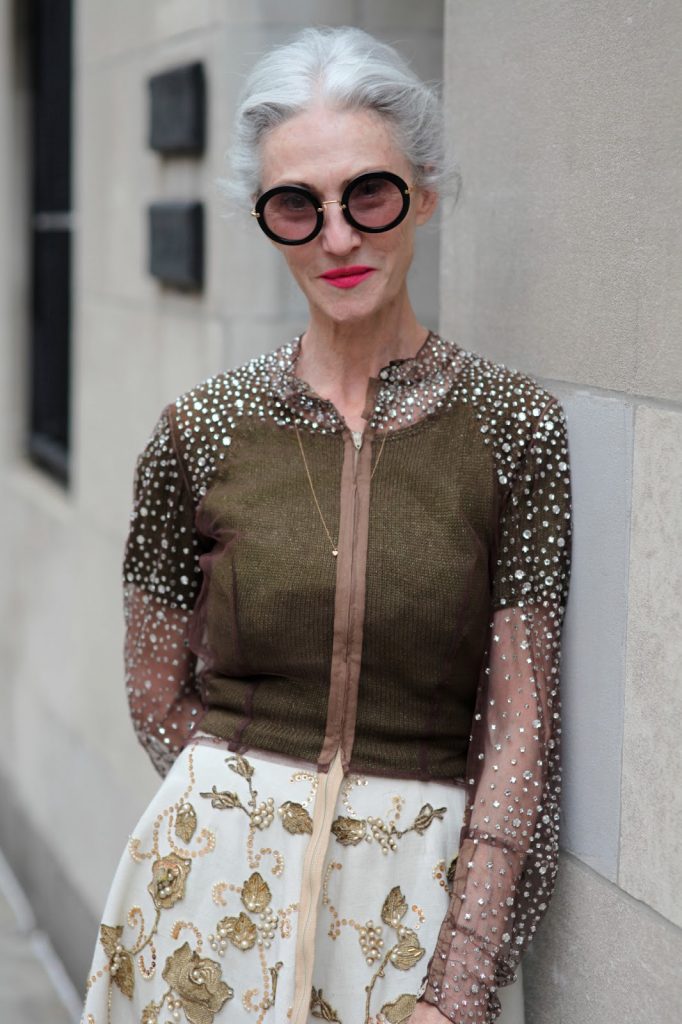 Linda Rodin is one of the most stunning and inventive dressers I know.
She picked up this great vintage skirt at a local flea market and paired
it with a sheer, rhinestone, Pauline Trigere blouse.The blouse,
originally part of a full dress design, was cut and discarded when she
found it. With a little imagination and a great eye for details, Linda turned the remaining fabric into a striking top.