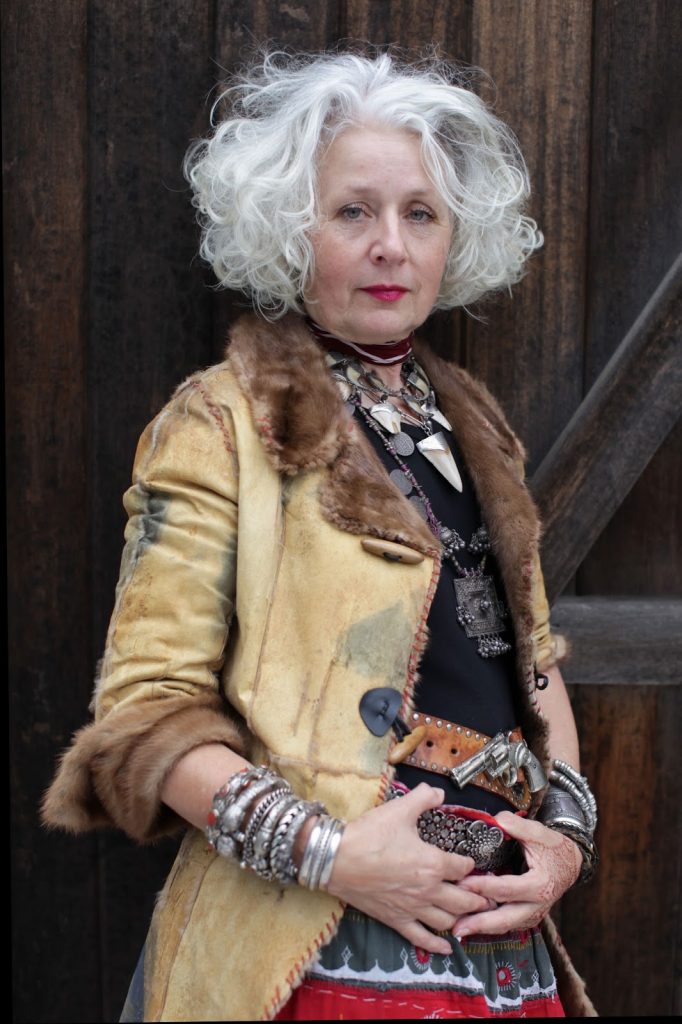 I first met Sarah-Jane Adams in Australia after coming across a wonderful photo of her on instagram. I was instantly hooked and knew I had to meet and photograph her. Sarah encourages us all to accept ourselves and to face the aging process with an adventurous spirit. Check out a some inspired words from Sarah below:
My Wrinkles Are My Stripes by Sarah-Jane Adams
I love diamonds. Not, actually so much because they sparkle and scintillate, but also for their astounding physical properties which have a gazillion uses. So, yesterday in Sydney when I was offered a little diamond shaped sachet on the street how could I say no! Before I could say 'make mine a 3ct D VVS' I was whisked into a store, where a delightful young lady approached me and put a blob of something onto the back of her hand. 'I'm just going to apply this to your eyes' she said. 'Um, but what will it do?' I ask. 'It will completely remove all your wrinkles for approximately one week' I'm told. At this point I grab my bag, and politely tell her that actually I love my wrinkles and have no desire to get rid of them. Thank you. Maybe diamonds aren't a girls best friend after all
.
It was on this day back in January 2015 that I decided I had to put my hashtag #mywrinklesaremystripes out there.
My dob is 16.04.55
The hashtag started as a 'tongue in cheek' reference to the fact that I am considered by many to be too old to dress in some of my favourite clothes.
As you may know, almost every day I proudly wear my 3 Stripes (Adidas).
In the Military, the higher the rank, the more stripes are worn.
I regularly post pictures on my instagram @saramaijewels which are bare-faced, untouched and truly show my face. My clothes reveal what is going on in my head.
My wrinkles do not scare me; they show me and therefore my experience. Hopefully there is a little wisdom which comes with these stripes. I see them as a badge of honour and a mark of roads travelled and experiences had. Why would I not be proud and happy to show them? I am growing into the face I deserve and the face which reflects who I am and what I have been.
It is not a mask. I am not a puppet.
I have been overwhelmed by the response to these posts. Particularly the response from young women. I never thought of myself as inspirational, rather the renegade. It seems however, that there is a new generation of folks out there who are learning to accept themselves for who and what they are. This exhilarates me and drives me on with my mission.
Accept your true self, love your true self, smile and laugh often, gather those laughter lines and creases which come when you share a joke. They are you. The world needs to see more of YOU.
In the meantime, I will continue Flying the Flag(s).
I hope you enjoy.
Love and Peace Saramai.