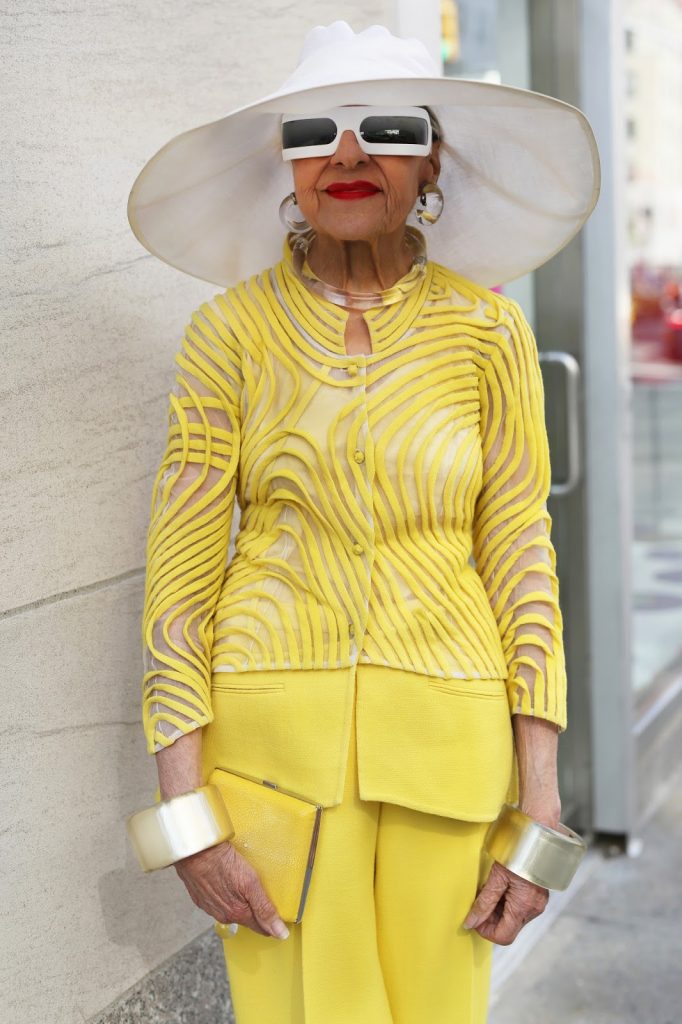 I want to thank everyone who came out to support the launch of Advanced Style: Older and Wiser these past few weeks at our signings in New York, Los Angeles, and San Diego. I am incredibly moved by all of your stories, support and love. It's incredible to see how these events have ended up being more than just book signings, but rather deep and thoughtful inter-generational conversations and exchanges.
Our next stop is San Francisco to celebrate with Joy Venturini Bianchi, Helpers House of Couture and Bloomingdale's. We hope to see all of you there!
Information from Helpers below:
BLOOMINGDALE'S, SAN FRANCISCO ADVANCED STYLE: BOOK LAUNCH
and
BLOOMINGDALE'S HELPERS HOUSE OF COUTURE POP-UP SHOP OPENING

Our hearts are filled with joy as we celebrate the release of Advanced Style: Older and Wiser
and the opening of the Helpers House of Couture Pop-Up Shop at Bloomingdale's.
BOOK SIGNING and Q&A
Q&A by SUZY KELLEMS DOMINIK with AUTHOR, ARI SETH COHEN and JOY VENTURINI BIANCHI

SATURDAY AFTERNOON, JUNE 11, 2016 from 2 to 5
BLOOMINGDALE'S, FIRST FLOOR, 845 MARKET STREET, SAN FRANCISCO
BOOK SIGNING
ARI SETH COHEN and JOY VENTURINI BIANCHI
HELPERS HOUSE OF COUTURE POP-UP SHOP
SUNDAY AFTERNOON, JUNE 12, 2016 from 1 to 4
BLOOMINGDALE'S, FIRST FLOOR, 845 MARKET STREET, SAN FRANCISCO
EXHIBIT OF HIGHLIGHTS: JOY VENTURINI BIANCHI PERSONAL FASHION COLLECTION
JUNE 11, 20016 through JULY 12, 2016
BLOOMINGDALE'S, SECOND FLOOR, 845 MARKET STREET, SAN FRANCISCO