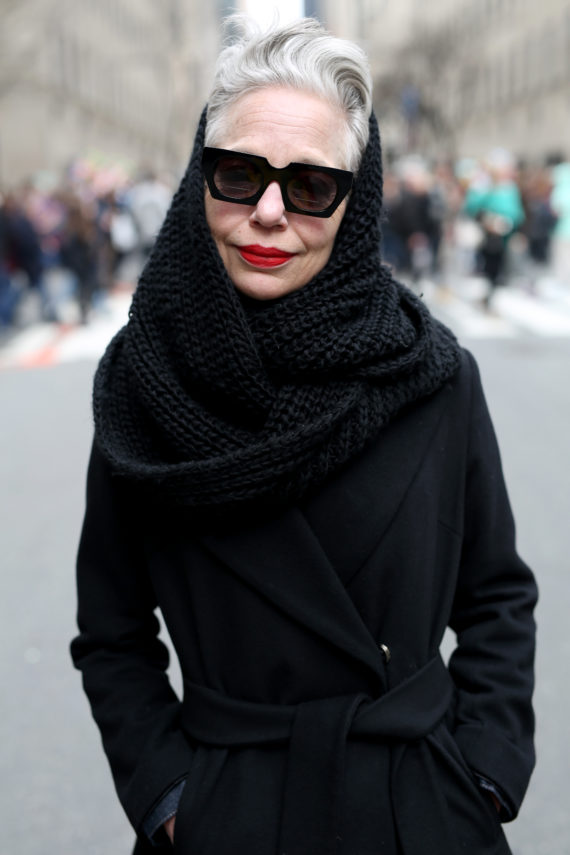 I met Dee at the Easter Parade last weekend and she sent me the following email a few days later. I asked her if I could share it with everyone. Sometimes the quickest interactions can be more meaningful than we realize in the moment.
Dear Ari,
I wanted to thank you for Easter morning. It was a great pleasure for me to meet you.
I have seen your documentary. Your women are walking works of art and smarts. I am flattered you saw something in my simplicity. I will tell you, though, simplicity also takes a bit of thought.
I went to the Parade, I think, looking for my mom. She is gone six years this week. An enduringly long blink of an eye. As a child, she would take me to see the finery. At that time, the Easter Parade was not the grandeur it is today. Simply people in their best. Not always bespoke or couture but always magical. My mom in her houndstooth coat and I in my Mary Janes. I moved to the city six months ago, leaving the only home I'd known for almost sixty years. Twenty five of them care taking for my parents. It was a blessing and honor to do so. But in that, ones self image can be shadowed. I have spent the last six months wandering the city I love. Making Nike richer with every worn through sneaker sole. Looking, I suppose, for my own sole.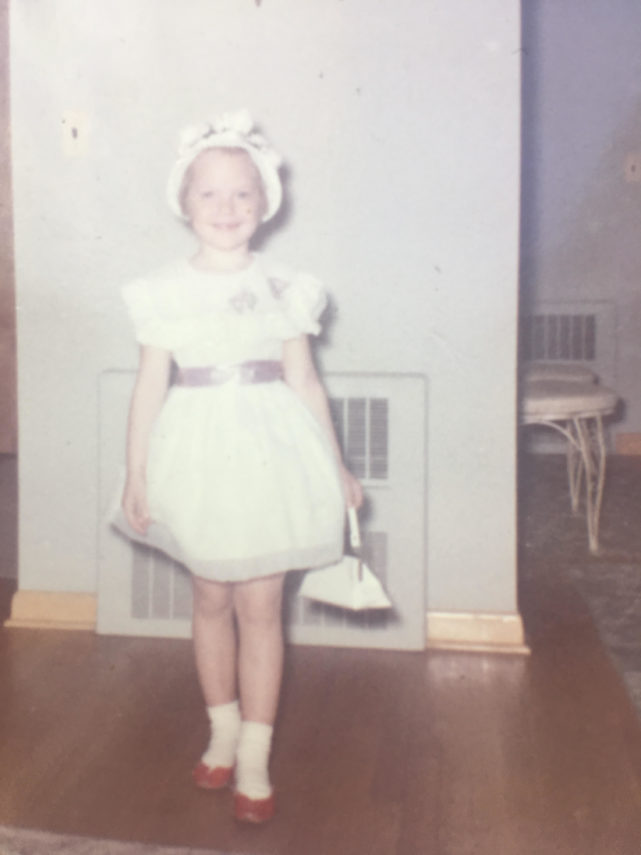 What I have found is my mothers' voice. I believe these last six months have been guided by her. Crossing my path with a gaggle of 'advanced' women. Some have remained friends and others just whispered in my ear. She has mixed in one or two gay men too. But that's a different letter. In her life, I experienced an existence of head in the clouds with my twinkly mom. But it wasn't enough. She sends me now, women to help my well shoed feet find the ground. To strengthen my image. If you will indulge me a moment more, I would like to tell you a story of a mirror.
My mom once told me, "Honey, when you look into the mirror, if you don't see a beautiful, kind, talented girl, then what you need is a new mirror." So I have looked for that mirror literally and figuratively for the past six months, to no avail. I am, however, fortunate enough to live in a doorman building whose inhabitants toss the loveliest of things. My first miserable week there, there was a mirror I recognized. A coveted, chrome trimmed full length beauty from Ikea. And I asked Ruben, my doorman, if I could have it. The reply was that it was already spoken for. "But Dee," he said "if I get another one I'll let you know." And six months passed. Ruben did come through, but an aside first needs mentioning.
Three weeks ago, I was to meet a woman in the all purpose room of my buildings gym. I had never been there. As fate would have it, my friend was detained. But curiosity drew me to the room alone. Turning a corner, I was engulfed in floor to ceiling mirrors. The ballet room of my childhood. And I said out loud, "Is this the mirror, mommy?" And in my imagined tutu I began to twirl. Like I did for her a thousand times, like I did for you outside Saint Patricks Cathedral. And I promised I would come down and look into this mirror every day. And I did not.
Two weeks later, my Ruben reemerged. "Do you still need a mirror Dee?" He asked one evening. "Sure," I said, thinking he would come the next day. So, in a drawn bath, blue shampoo atop my grey hair, there is a knock at the door. "Dee? It's Ruben. I have the mirror." "Ruben," I say "I am in the bath." "It's ok," he replies "I have a key. Just stay in the tub, we'll bring it in." We? "Ruben, " I say, "this is a lot of bonding, but ok, come in."
Much clamoring outside my bathroom door. And Ruben says, "I don't think it'll fit Dee." "Won't fit?" I say, "It's a mirror. I know my bathroom door opens onto three hundred and fifty luxurious square feet, but Ruben, it's a mirror. Wait, wait, wait." Blue shampoo swirling down the drain, I put on a coat and step out. And there is dear Ruben with the largest mirror I have ever seen. Framed on all sides with six inches of what looks like cherry. It now graces one half of a wall. And every day I twirl in it. I've begun to talk to it. To me. And if I don't believe that behemoth is a gift from my mom or god or simply bashert , I am doomed.
Some force, far greater than I has asked, perhaps challenged, me to finally at sixty take a look at the girl in the mirror. And at sixty, the girl in the mirror is exactly what my mom saw. What others tell me they see. What perhaps you saw. What I have only begun to see for myself. She is smart and funny and an artist. Her looks do not scare small children. She is kind. She is Dee. And I think she might just have something to say. My art is at the far spectrum from yours. Little stories and drawings for children. To help them grow. It's easy, I am learning the same things. I am sixty going on five.
To my mind, great style is kindness. You offered me both by taking my photograph. Perhaps our paths will cross again one day. I would like that. Until then I want you to know, you are a part of my new mirror. And I thank you for giving me a glimpse.
Whatever you wear, dear Ari, wear it in good health.
D