Posts tagged
Idiosyncratic Fashionistas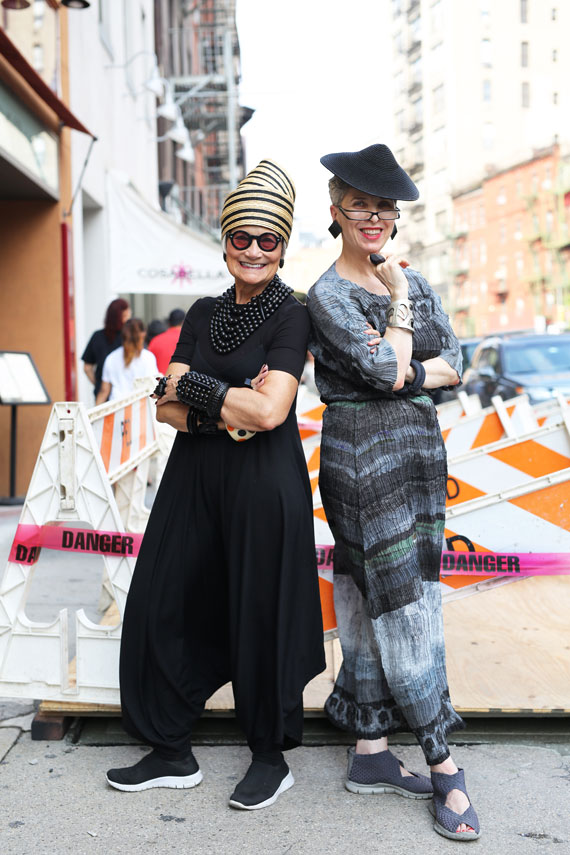 Check out more about the wonderful, Idiosyncratic Fashionistas on the blog HERE.
Thanks to everyone who helped make our Advanced Style/NOWNESS video a huge success. My goal is to inspire people to look at aging in a new light. I hope these videos help people get over their fears of getting older, and embrace the wisdom and strength that comes with age. Lina Plioplyte and I plan to make a grand documentary about age and style.Here are is some more great footage from Lina and me. I hope you enjoy and feel free to email me with your feedback to Advancedstyleinfo@gmail.com or find me on Twitter AriSethCohen .
Here is some of my
Flip Camera
footage of some of our favorite Advanced Style Fashionistas.
The Idiosyncratic Fashionistas
Jenny
Iris Apfel
Alice Carey
Debra Rapoport and Ari Seth Cohen
Looking Great At 80
Victoria MacKenzie-Childs

Mary
Jackie Tajah Murdock