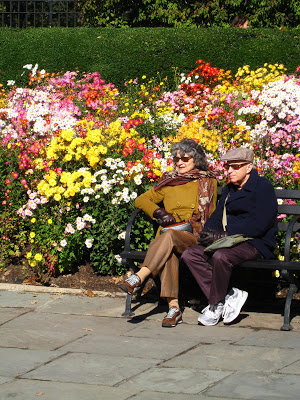 Robert E. Curran III took this wonderful photo of a stylish couple in Central Park.
He says, "While scouting Central Park last year for a wedding venue, we came upon this stylish couple, while people watching in the Conservatory Garden. Enjoy!"
I am a big fan of this man's purple pants, they both look very chic.