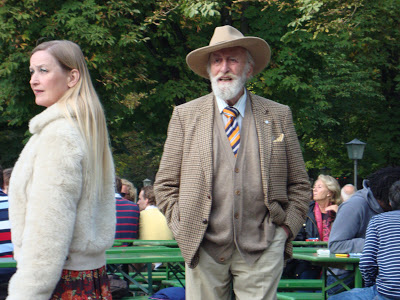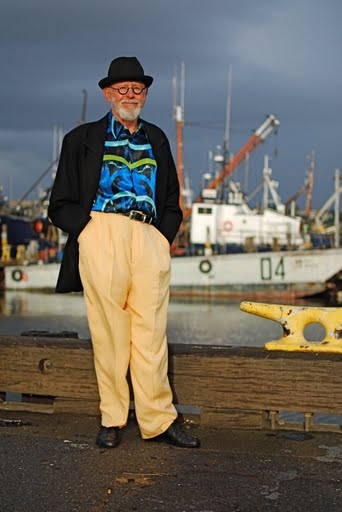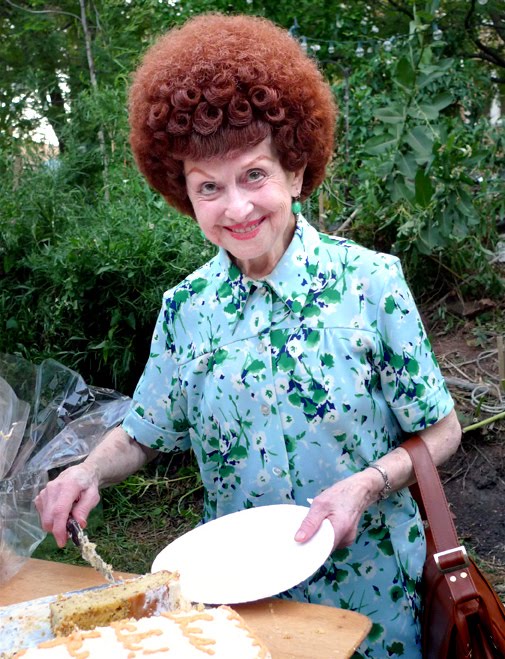 I want to share a selection of some of the most recent reader submissions to Advanced Style. I always love when people send me photos they have taken and find it very insightful to look at what others find appealing and inspiring.
The black and white photo is from a collection by artist Rokas Darulis. It is being featured in Murdock barbershop in London and they thought that we would enjoy it as well. As a traditional barbershop, they service many older clients, who come in for old fashioned wet-shave, moustache trim, and beard reshapes.
The photo of the lovely couple was taken by New Yorker Ben Monnie while on a trip to Cape Cod. He explains, "She smelled amazing with perfume, he only likes to look at photos of himself as a young man.They wanted to know if the blog was for girls or boys.We were in downtown Welfleet, Cape Cod, MA in the parking lot next to Hatch's fish market and the town hall.
Marie Lindström sent me the photo of a grand older gentleman in a hat, sweater vest and coat from her recent European travels.
Kam Martin sent me this photo of a stylish fellow in Seattle. Check out her style profile of him HERE.
The last photo was taken by T.W. Li of Mimi, from a party in Chicago.
Keep the photos coming and feel free to add some to the Advanced Style Facebook page!