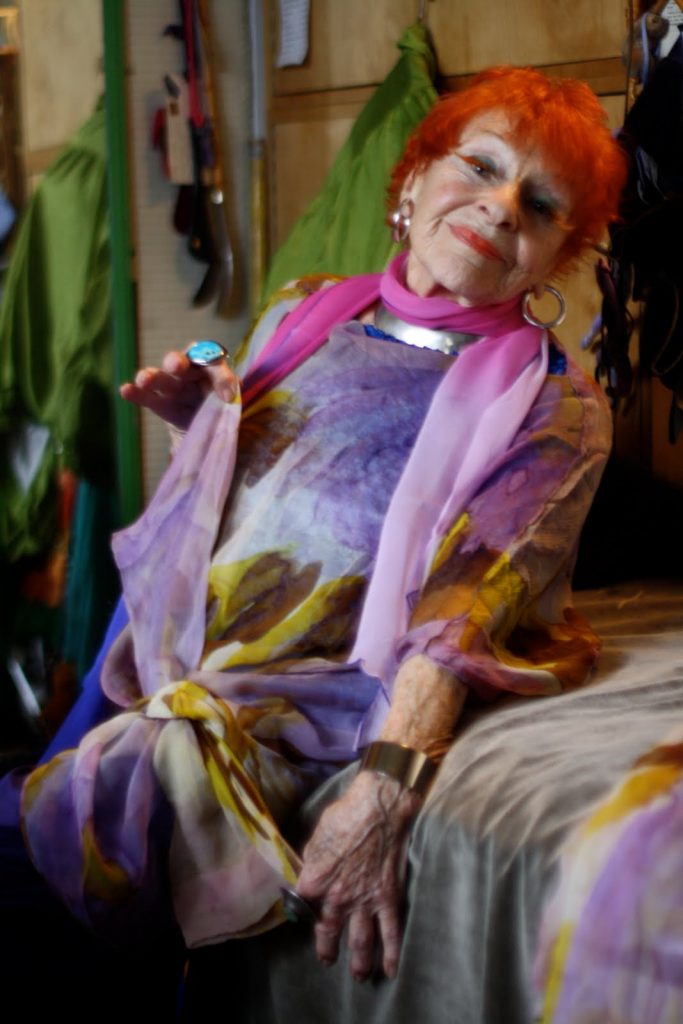 [Photos Ari Seth Cohen, Text: Maayan Zilberman]
You might recognize
Ilona
's beautiful face from when we posted her a few weeks ago after meeting on the sidewalk in the West Village. You might ALSO recognize her from this week's issue of
New York Magazine
's feature where she is photographed for
"The Lookbook"
. Since so many of
New York Magazine'
s readers have asked us about her, I wanted to share more of what she's shared with me. I've had the opportunity to talk with Ilona quite frequently now that we are friends, and would love to share with you how she puts together her stage-worthy outfits and what's behind those enigmatic eyelashes…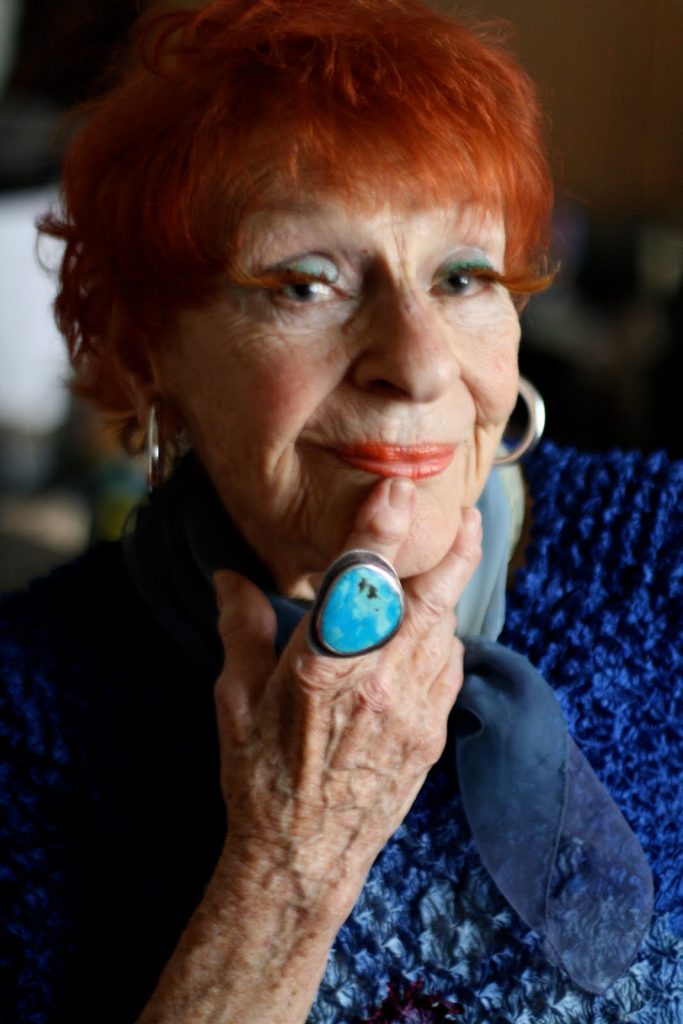 Ilona Royce Smithkin, 90, was born in Poland and lived for some time in Berlin, then moved to New York with her parents when she was a teenager. Ilona's interests were in painting and drawing, and since moving away from what she calls a "strict past"; she had the freedom to study at The Art Students League where she would find her true path.
(In Part 2 of the Ilona Series, I'll share more of her artwork and share her advice on when to show your first paintings, how to heal your pain with drawing, and where to find the best light in the house.)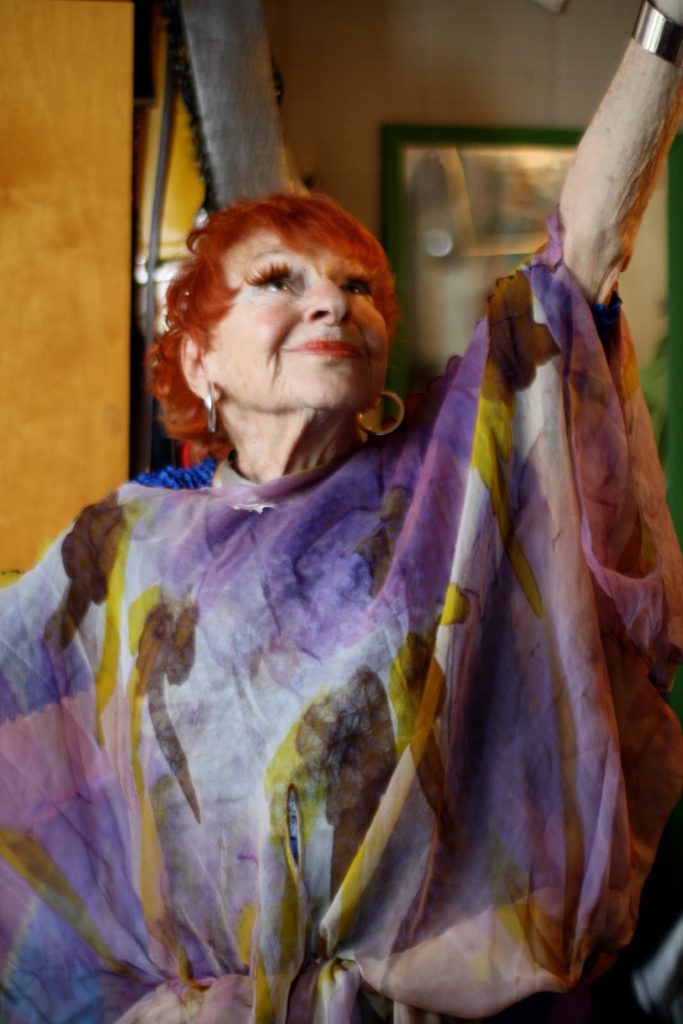 Ilona's philosophy for "building an outfit" is to mix and match the purpose of garments and to reinvent items to better suit your body type and coloring.
For example, one day she'd been excused from a traffic violation so she bought some pieces from a shop across the street and converted them into a new outfit, since sometimes "the way it is is simply bland". She turned the tunic part upside down to create a new top, sewing together a neckline out of the hem. Then she tied the arms together in front as though it was a wrap dress, and ta-dah… a look a la Diane von Furstenberg!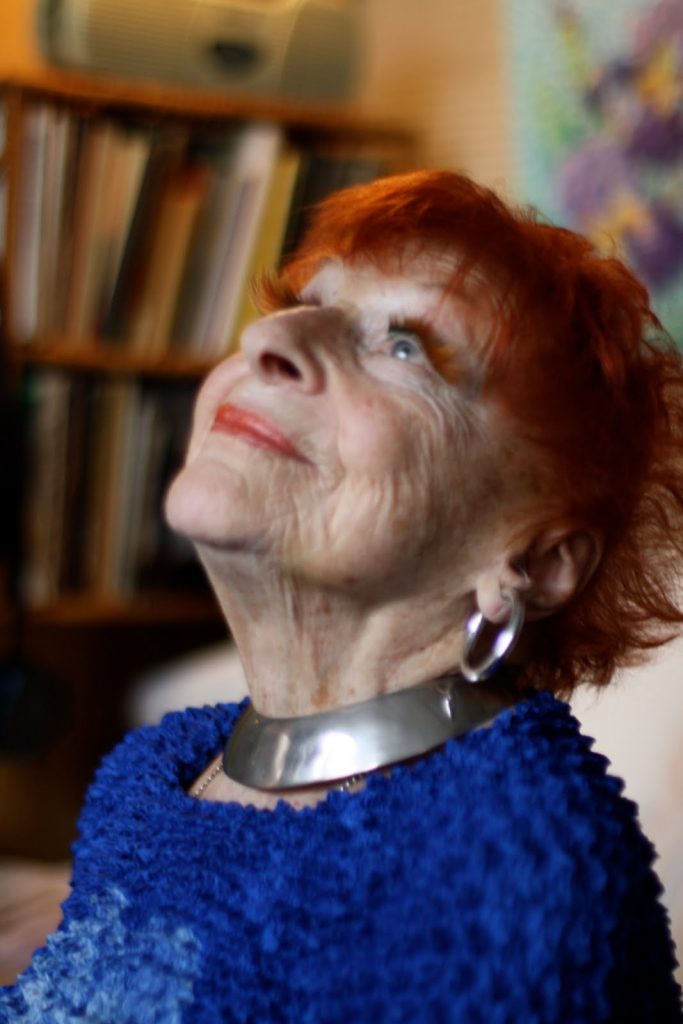 Many readers have been asking about Ilona's homemade eyelashes, which for the past 35-40 years she has handmade and applied every morning. Snipped from her natural waves, her exaggerated lashes change in tone as her color changes, and are accented with a swoosh of green shadow.
"I don't wear anything except my eyelashes and shadow… oh, and lipstick. But I don't wear makeup."
I asked if living in New York after the war inspired her to use more color or to dress more vibrantly- Ilona says, "It was more about my change of lifestyle, a less strict time than living in Berlin during the 30's and 40's. I only wear something based on how i feel… style is in theback of my mind, but it's based on my mood."
"I've always had the same style because it's loose, it's my feeling of FREEDOM… I'm free and I'm open!"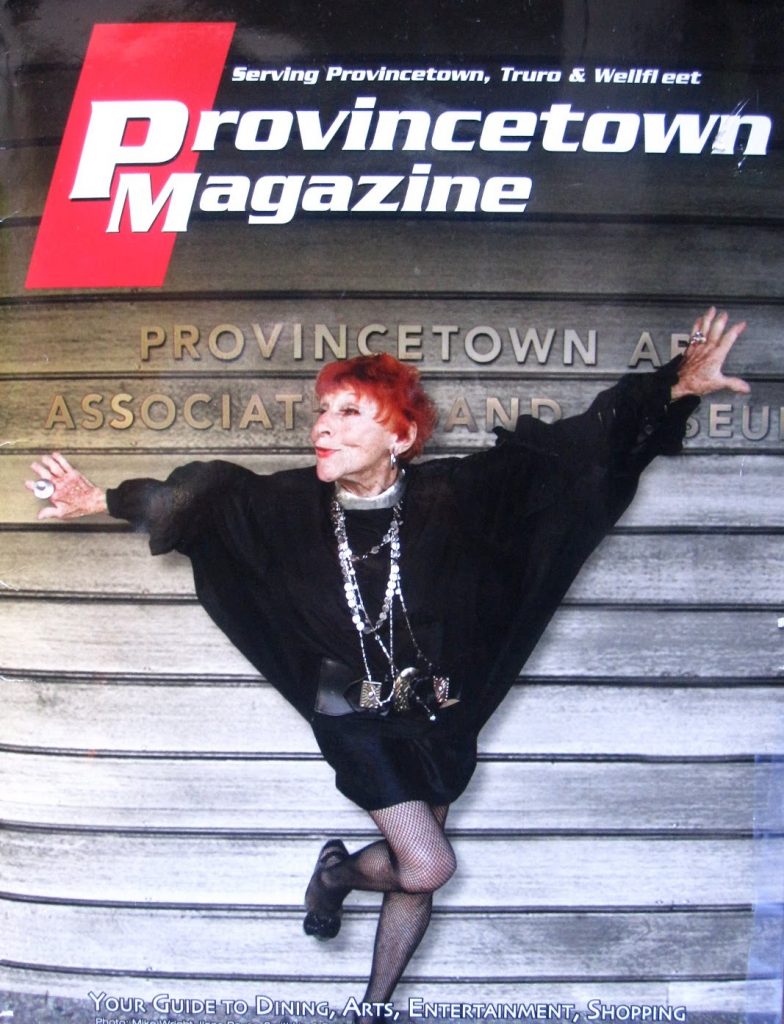 Ten years ago, at the age of 80, Ilona started perforing (in a miniskirt and heels!) and every August headlines the "Eyelash Cabaret" in Provincetown, MA. (Ilona has always loved to dance, but it's only more recently that she felt the confidence to get up on stage). We rifled through some of her favorite dance outfits, and one of them was a shirt she was holding aside as a gift for me. She showed me how to wear it "Ilona Style", tied in the front to cinch the waist. She said even though it's a bold print, it's a neutral because it goes with everything.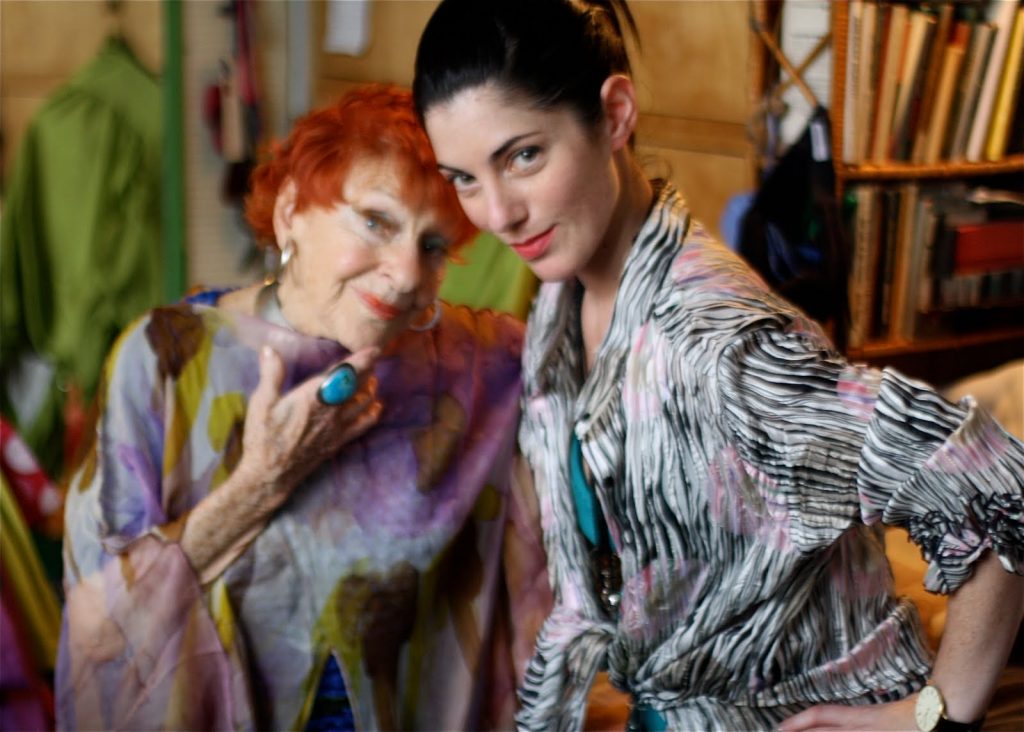 When a woman is in the presence of a true beauty such as Ilona, it's hard not to ask for makeup tips or (dare I say) a "makeover". She says I can do the eyelashes like her, but that they really wouldn't suit my proportions.
Ilona never tried to emulate anyone else's style as she was developing her look. She says, "If you try to imitate too much, then you look like nothing. Never compare yourself, YOU are YOU."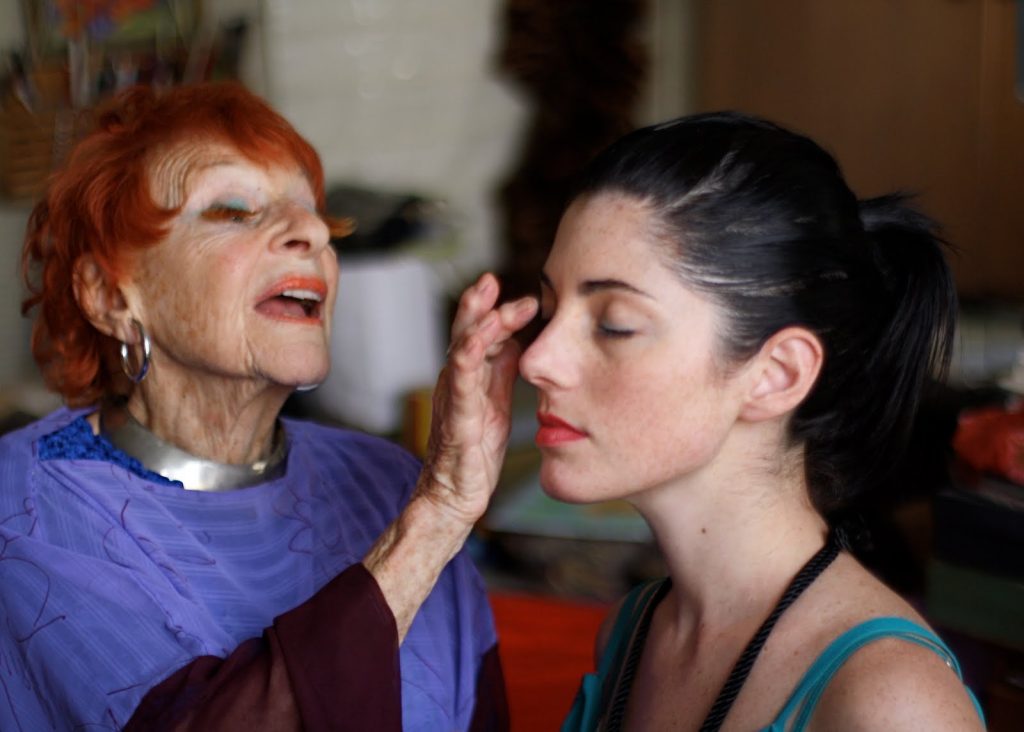 Instead of giving me her signature look, she suggests a bit of green shadow and some Shu Uemura lipstick given to her by a close friend who is a makeup artist.
"All the dark colors are back in, but don't use colors that are too deep for you, it makes you look older." We end up mixing colors at her painting station, as though she is painting a portrait.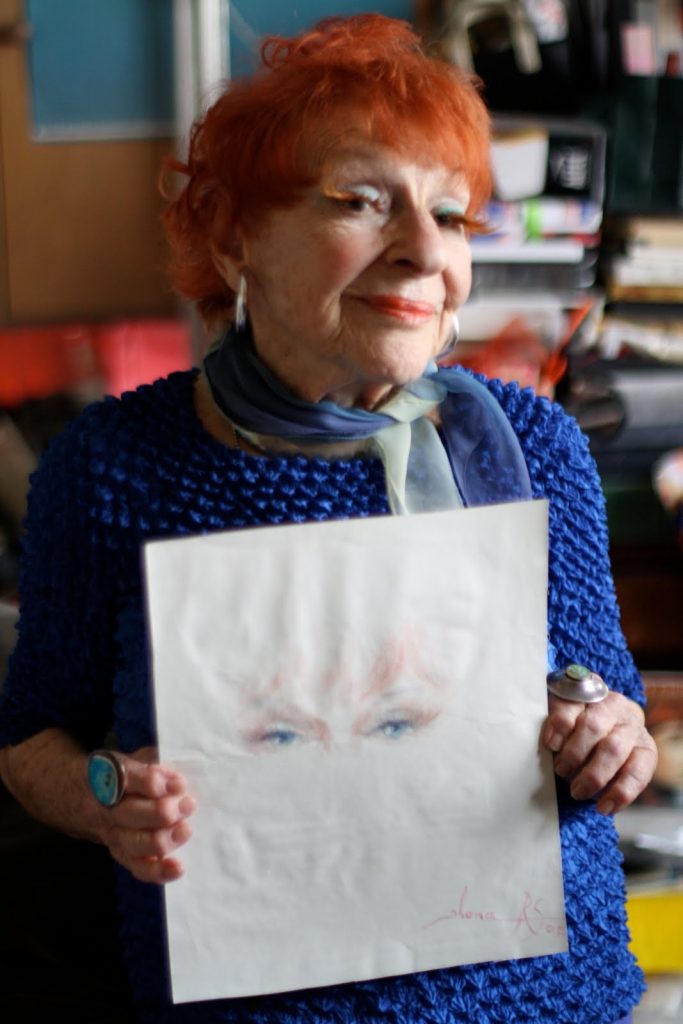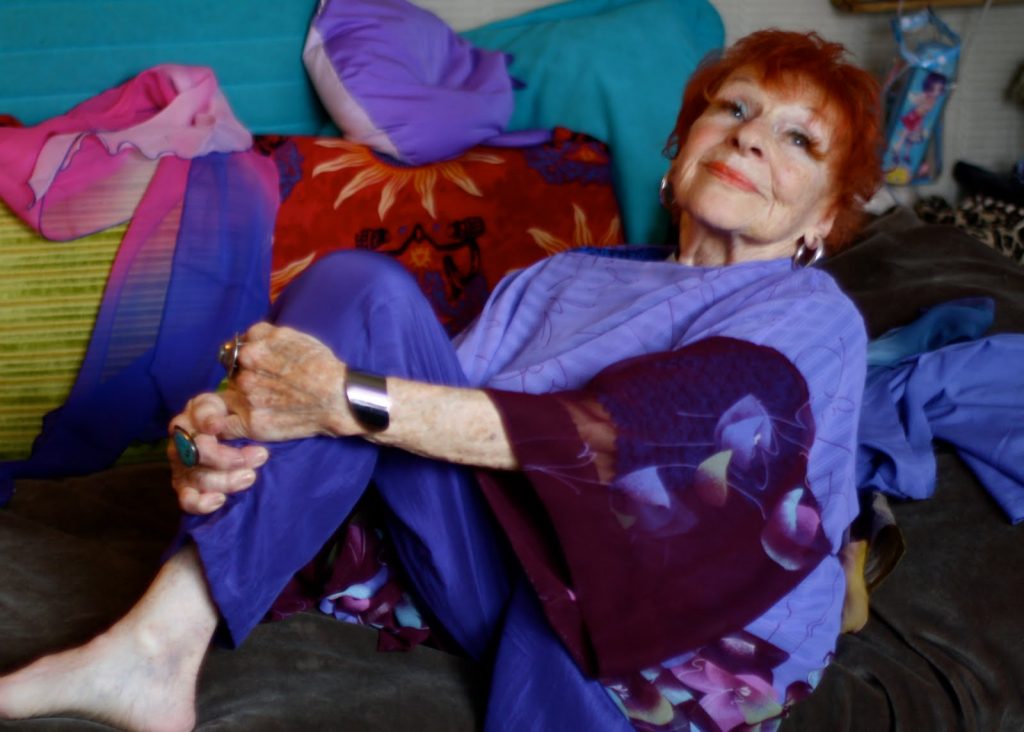 Ilona's talents are many, but one of the most common requests she gets is to capture "just the eyes" for a portrait.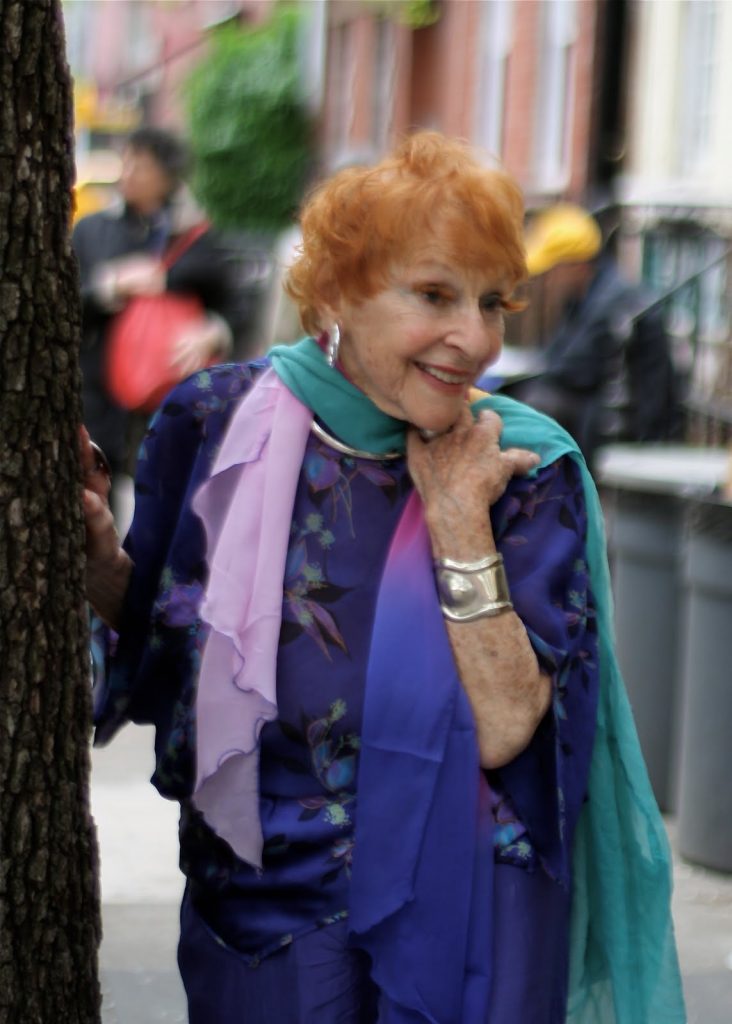 Ilona has lived for over 50 years above what used to be "The Beatrice Inn" nightclub. She noticed all the fashion trends come and go, and says "some of them look beautiful just because they are young… like springtime…." But she asks, "Do you really like it? Or is it because of fashion?… You have to live for more than the moment, but this you learn with AGE"…
"When I was younger I was insecure and tried anything unusual to be noticed. Now, with perspective, I can even wear something neutral and be comfortable in my skin."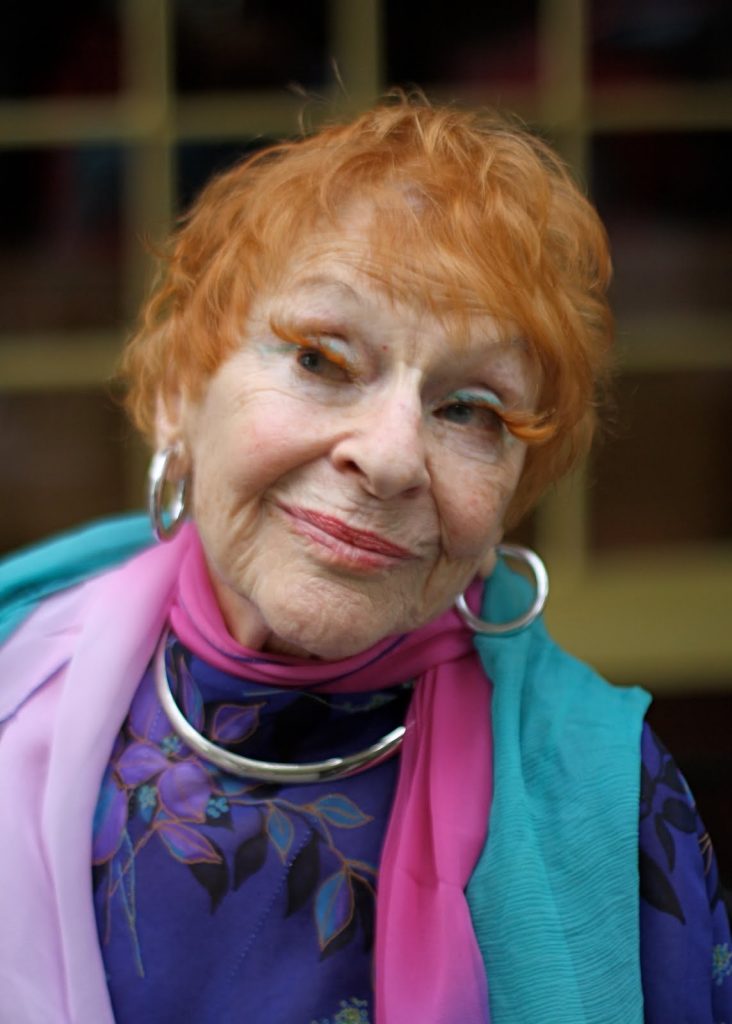 "I do love when they call me sassy… I flirt a lot, but it's not about having, it's about appreciating."
Ilona talks about "never buying green bananas", it means to live for today and not to wish for something in the future. She says, " I feel beautiful inside and that's beautiful enough for me."