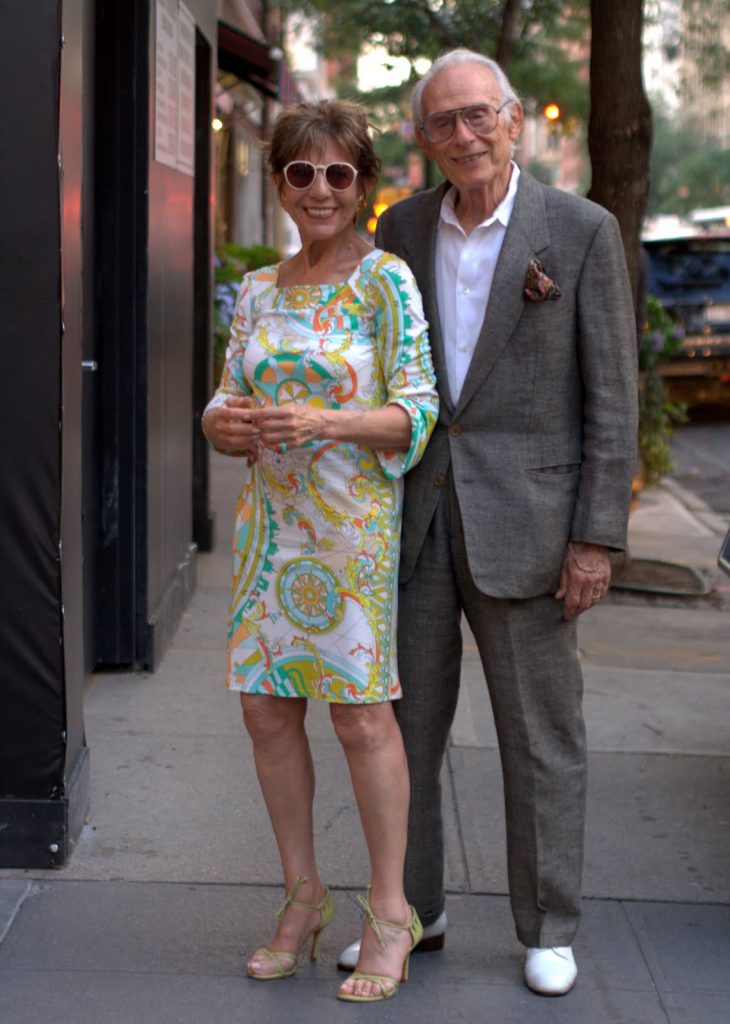 [Photos: Ari Seth Cohen, Text: Maayan Zilberman]
Ari and I were walking after work yesterday and
kvetching
about the heat, as if it were our first summer EVER in New York City. Being it my 16th summer in this sweltering mess, I thought it about time to get some advice from our elders on how to make it through the season.
Our biggest question is how to look chic while covered up. I'm always two shakes away from leaving the house in a swimsuit, and then think twice when I imagine what
Ilona
,
Carol
, or
Tracy
might say to that.
As we strolled along Madison Avenue after dinner time, Ari and I had the pleasure of meeting this enchanting couple who answered our prayers with solutions to the temperature issue. With such infectious smiles we realized that with their attitude you don't even notice the heat!
We first noticed George Mann, retired Broadway actor, because of his crisp charcoal linen suit and pressed white shirt. We love the playful floral pattern of his handkerchief that plays off the retro look of his wife's silk jersey dress. They said "we dress down all day but always dress up to go to dinner, no matter the season."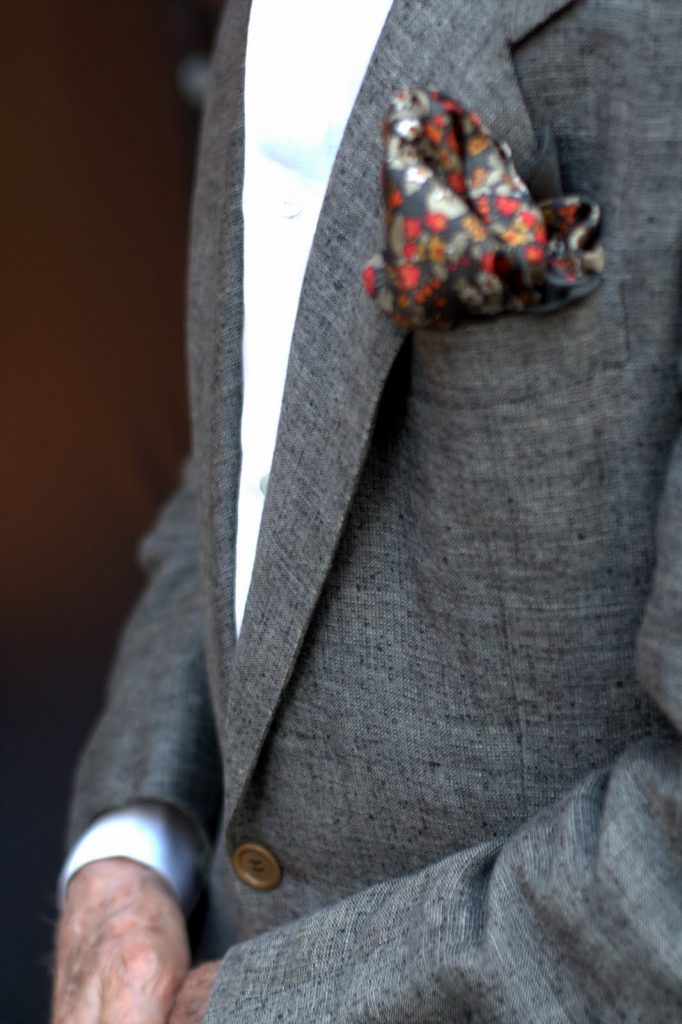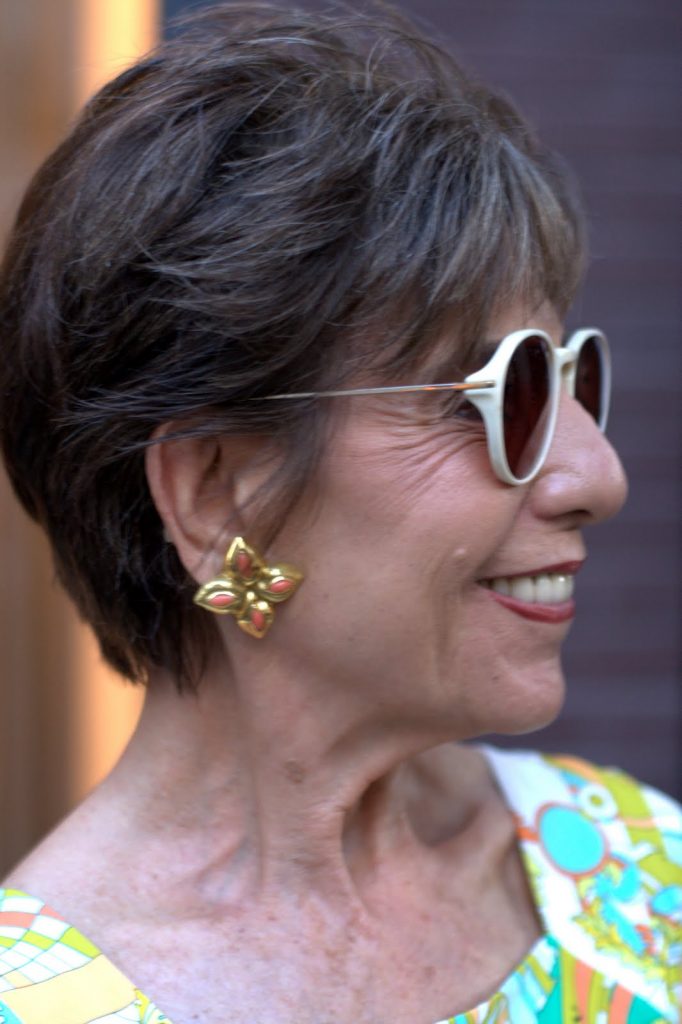 Both husband and wife have impeccable taste when it comes to eyewear. Lots of you ask us how to choose frames that are vintage but not too costume-y… well, here's a perfect example. We also love George's aviators, we're guessing they are old frames but updated with his current prescription. We think more men should try this!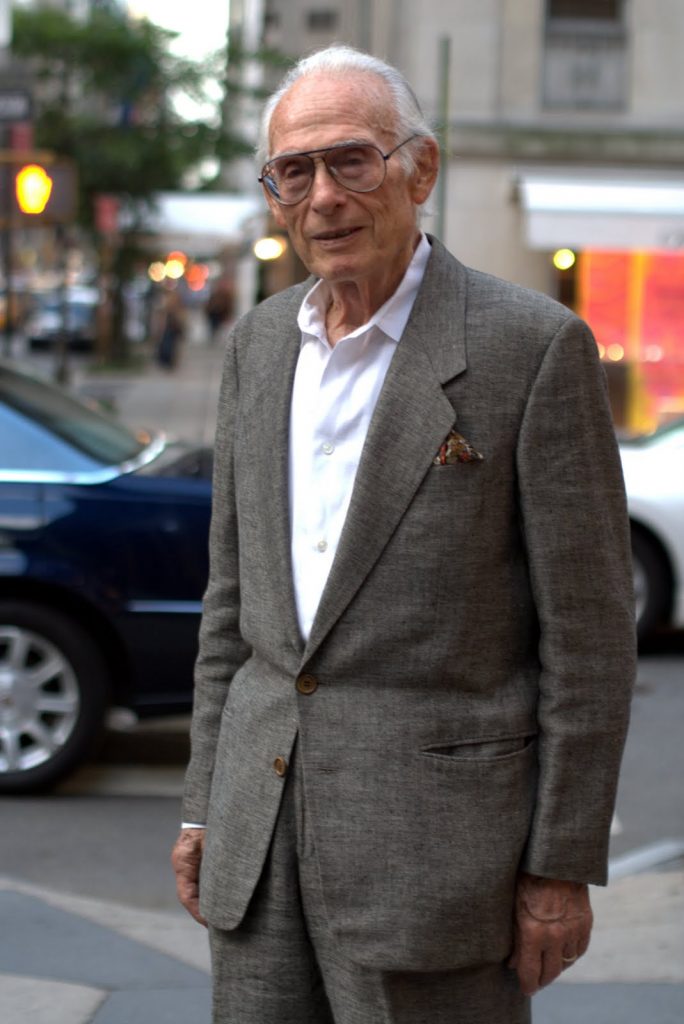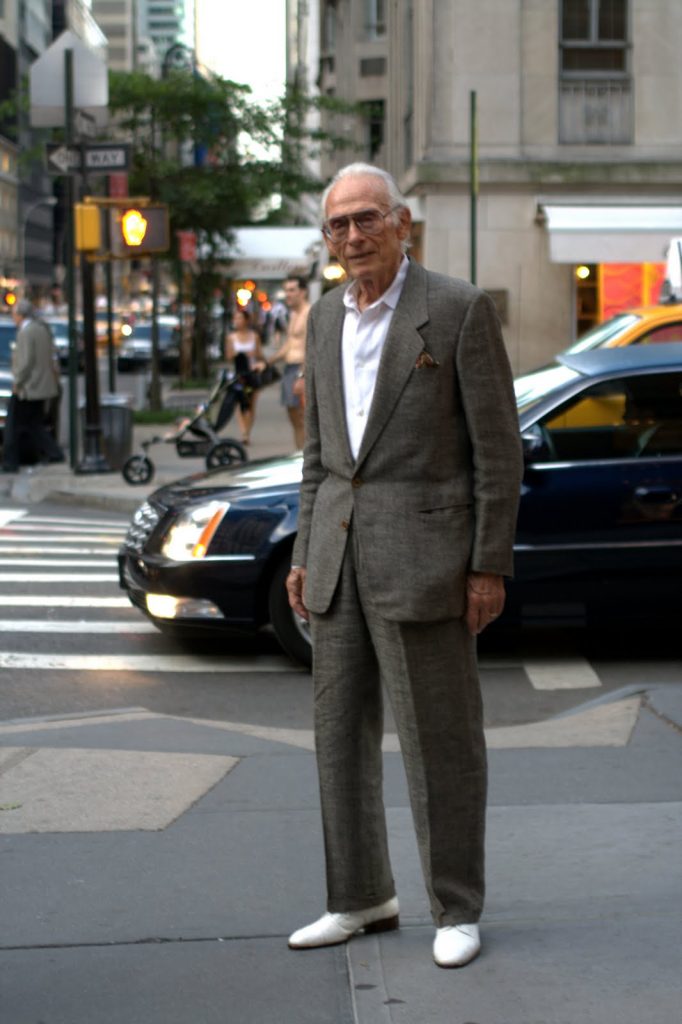 One of the top items on Ari's "Kvetch List" yesterday was what sort of shoes he should wear for the summer and what shoes to pack for the humidity in Europe (for the Advanced Style Tour!)…
I say George has the right idea with his matte ivory-polished wing-tipped oxfords. His wife told us he asked if he could wear them to dinner this night, and we're glad they decided it was a good idea! She says "They're over 50 years old!"… to which he mutters "You know I don't like when you say that…"
"Oh well", she says," they're vintage, and so are we!"
Now that's how to keep it cool.