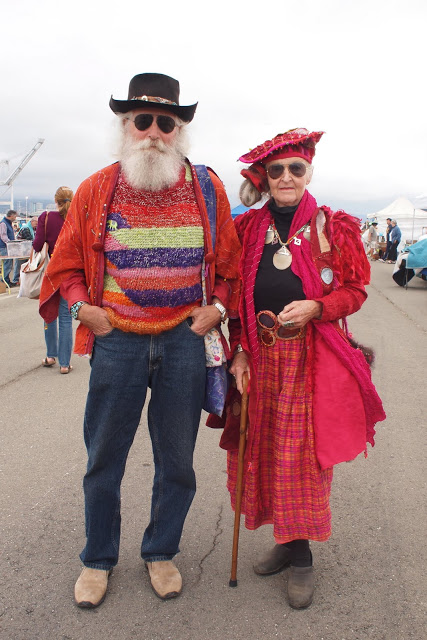 I grew up going to flea markets with my mom and grandmother. I have always appreciated the people who devote their lives to collecting and selling antiques and collectibles.Each stall is filled with magical relics and treasures which a seller uses to create a wondrous world of their own.
This weekend I went to my favorite flea market in New York. I bought an old rocking chair and a small sculpture of a woman's lips, but I am really on the look out for awesome portraits of fancy ladies. Let me know if you see any!!! My buddy MISTER MORT also loves antique and flea markets. Photo hunting for stylish and eccentric bargain hunters is almost as fun as finding a perfect collectible. to take home. Mort took this great shot of a couple at a flea market in Sn Francisco. The colorful duo attend the market every other weekend looking for bargains. Check out
MISTER MORT's swell blog
and some more photos of flea market fanatics from Mort and I below!