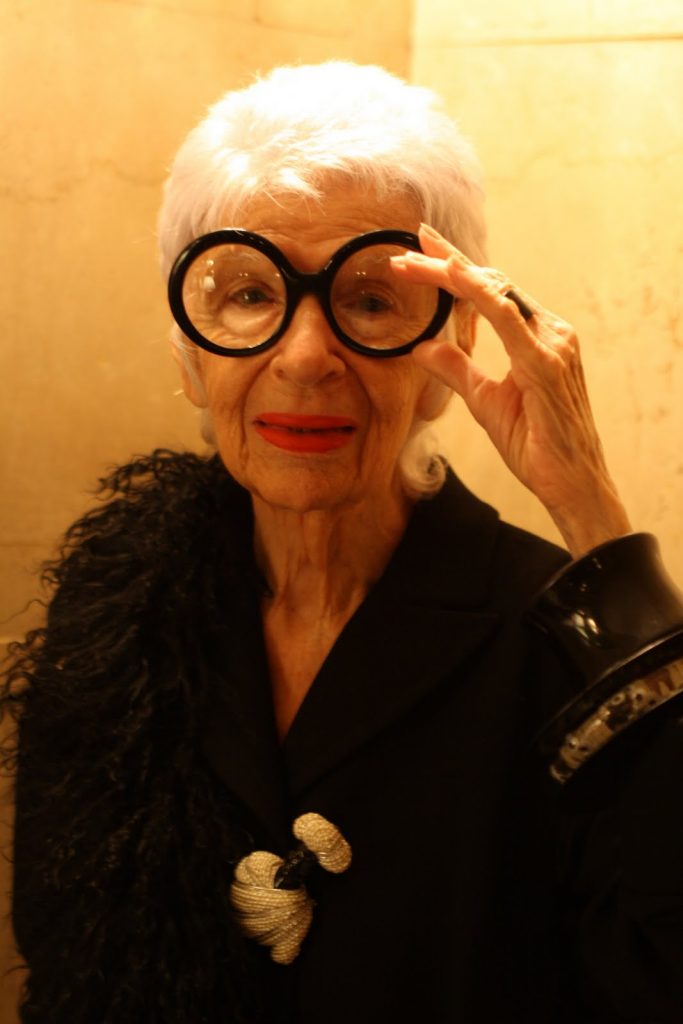 The other day I had the honor of shooting Iris Apfel for a series of photos I have been doing for Vogue Japan.
Click Her
e to see the slide show which features seven of my favorite stylish ladies and enjoy the videos below! I am doing one more series of photos, featuring jewelry trends of the Advanced Style set, so if you can recommend anyone let me know.
Here is another great video of Iris!