With this winter weather I thought it would be a good time to post beauty and style secrets from two more stylish 60 somethings. If you have been following Advanced Style for a while now, you have probably come across Debra Rapoport and
Tziporah Salamon
. Here are their responses to the questions along with some video inspiration as well.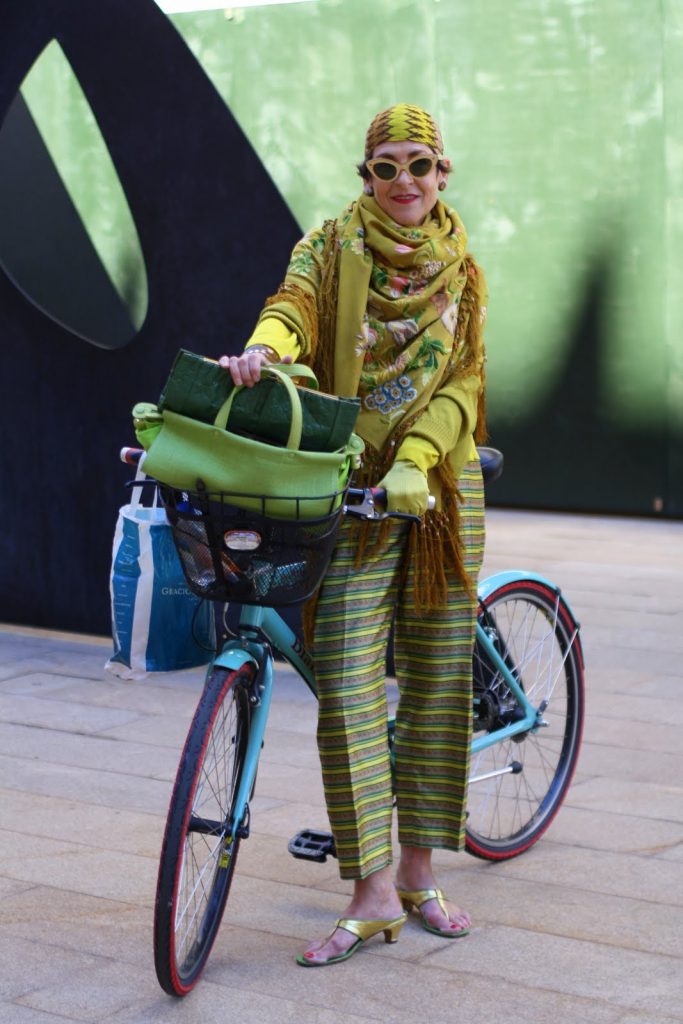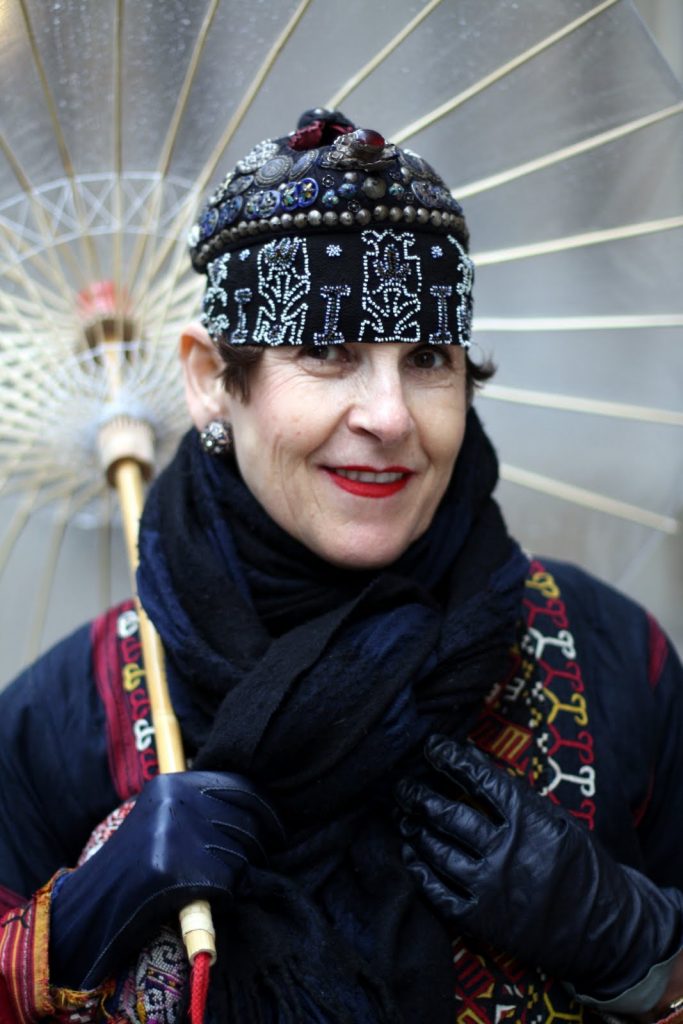 1. How old are you? What are your concerns with your appearance as you get older. What is your attitude towards aging?
I AM 60 YEARS OLD. MY CONCERNS ABOUT MY APPEARANCE ARE THE SAME AS THEY ALWAYS WERE: TO LOOK MY BEST, TO LOOK HEALTHY AND RADIANT, TO REMAIN FIT AND LEAN AND TONED AND IN SHAPE, TO FEEL MY BEST. A WOMAN IS LIKE FINE WINE – ONLY GETS BETTER WITH TIME.
2.How do you take care of your skin, keep it looking healthy. Are you worried about wrinkles and aging skin?
I'VE ALWAYS USED GOOD PRODUCTS THAT I BELIEVE IN. MAINLY ORGANIC AND ALL-NATURAL. OF COURSE, I SEE THE WRINKLES AND MY SKIN AGING AND CHANGING. AND I GET A TWINGE OF REGRET OR ALARM- FOR A MINUTE. THEN I GO ON ABOUT MY BUSINESS AND FORGET ABOUT IT.
3. How do you keep your hair looking healthy. Do you color your hair? What is your thoughts on gray hair?
I THINK IT ALL STARTS WITH DIET AND TAKING CARE OF YOURSELF. I EAT A SIMPLE DIET OF ORGANIC VEGETABLES, GRAINS, BEANS, TOFU, SEAWEED, FRUIT AND FISH. I BIKE. I RUN. I DANCE.
I MOVE. I STAY ACTIVE AND INTERESTED AND PURSUE WHAT I LOVE. NO, I DON'T COLOR MY HAIR. I'VE BEEN LUCKY THAT IT'S ONLY NOW STARTING TO TURN GREY. AND I THINK I WILL PROBABLY NOT COLOR IT – I LIKE THE WAY GREY HAIR LOOKS ON SOME WOMEN AND I HOPE I AM ONE OF THOSE WOMEN. I AM A PERFECTIONIST ABOUT THE CUT AND I GO TO THIS INCREDIBLE HAIRDRESSER , CHUCK CITRIN, WHO KNOWS EXACTLY HOW TO CUT IT AND DOES A GREAT JOB EVERY TIME.
4.How has your style changed as you have gotten older. Do you feel more free to experiment with style. How do you get out of a style rut?
I'VE ALWAYS HAD A STRONG SENSE OF STYLE. I'VE ALWAYS KNOWN WHAT LOOKS BEST ON ME AND I'VE ALWAYS BEAT TO MY OWN DRUM. IT'S BEEN THE ONE CONSTANT THROUGHOUT MY LIFE.
HAVING GROWN UP TO INCREDIBLY GIFTED PARENTS WHO MADE ALL MY CLOTHES, I WAS THE BEST DRESSED GIRL IN TOWN FROM DAY ONE. I STILL PLAY DRESS UP EVERYDAY. I STILL GET A THRILL OUT OF PUTTING TOGETHER OUTFITS. I STILL REJOICE WHEN I FIND SOMETHING I LOVE THAT SETS MY HEART ON FIRE.
5.Any advice you would give to others who are concerned with aging…
EMBRACE IT! CELEBRATE LIFE AND THE YEARS THAT YOU GET TO LIVE IT.
I LOOK AT GEORGIA O'KEEFE AS MY STYLE INSPIRATION. SHE WAS STUNNING AS A YOUNG WOMAN. AND SHE WAS GORGEOUS AS AN OLD WOMAN – WRINKLES AND ALL. WHAT REFINEMENT!
WHAT BEAUTY! WHAT ELEGANCE!
Debra Rapoport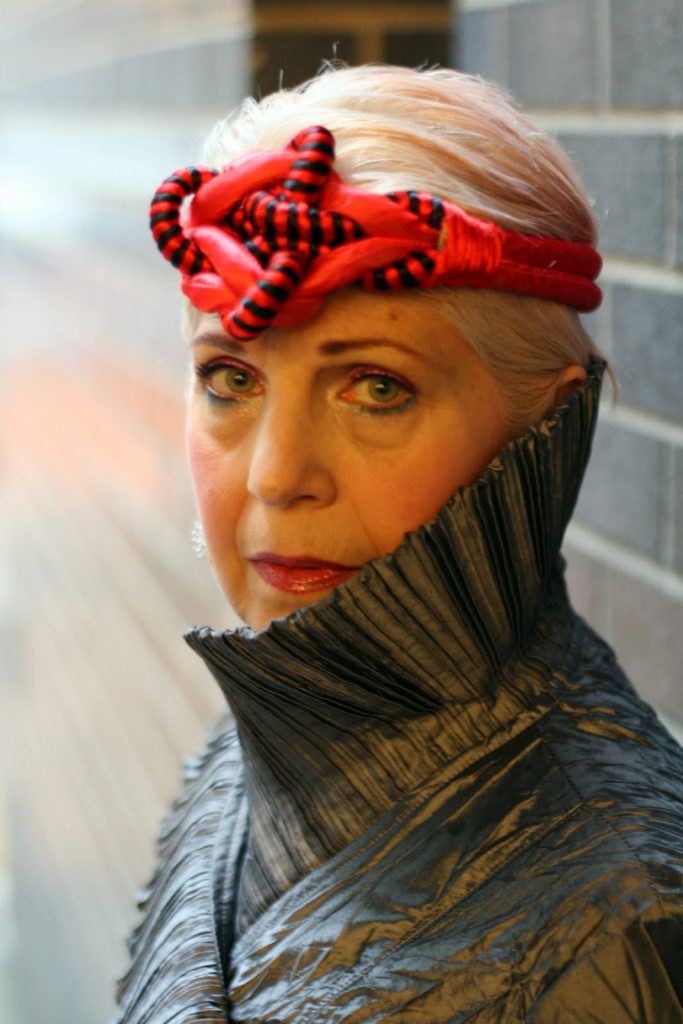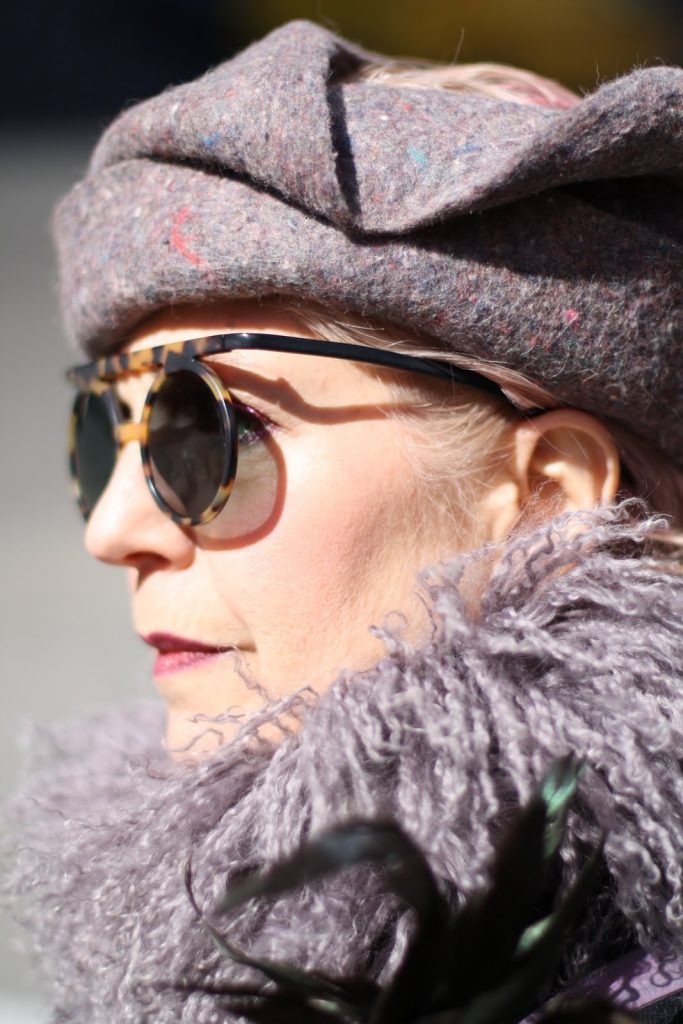 Here are Debra Rapoport's responses. Debra is a healer and reflexologist, feel free to email with any health and style concerns at Debrathenutritionista@gmail.com .
1.I am 65 plus…and you can't help wondering why your skin is no longer youthful. So I do the best I can and allow myself to accept what I can't change. I do not want to make any additions or changes to my face/skin.Economically, it is not my priority.
I inherited pretty good skin from my mother.
I have never spent time in the sun but skin changes as the collagen decreases.
Since I have never been a beach person I don't worry about how I look in a bathing suit. I look good in clothes and I love to be dressed My attitude towards aging is to go gracefully and have as much fun as you can. It can't be avoided.
2.I feel very youthful as I am health and have to aches or pains.
I care for my skin with very few commercial product. I cleans and moisturize mainly with olive oil, coconut oil or jojoba oil. I I use product I go for Weleda or Dr. Hauschka. Also Pratima which are very pure Ayurvedic products sold on line or from a location on Green St. NYC .
I have worn make up since I am very young and I think it does protect the skin but I do clean my skin at night. I have never been a sun worshipper so have been protected from dangerous rays since very young. My mother knew back then in the late 40's.
I don't like the wrinkles but dislike the sagging skin more. I have just accepted it. YOGA helps too; doing inversions and stretching and strengthening the facial muscles.
As the say "better to smile than to frown" .
3.I do color my hair for years. I like grey hair if it is healthy. I have considered growing mine out because I think I am almost ALL white…so I add the pink for fun. Perhaps soon I will go white.
I keep hair short…have almost always had short hair. The hair gets finer and softer with age so short is better, for me.
I use simple shampoos, much product, different brands, always trying something new but also apply coconut oil or olive oil for shine and to feed the hair.
4.I have always dressed up. I find the seasons have more influence than age. In winter it is harder to wear certain things because you are usually hidden under coats. So I allow the coat/hats/scarves be the statement.
I may dress a bit more "grown up" now because I want to dress to suit myself but I don't want to look foolish. I often will wear youthful things such as short skits but done properly for my age and body type. It is very important to address your body type and know what looks good on you. Really look at yourself and don't judge yourself harshly, but give a good look.
5.To help get out of a rut try thrifting. I like to THRIFT because I will try things on that I may not see or bother with in a store. But thrifting at the right price, I can take a chance, try to make something work, alter it or pass it on.
Try colors you ordinarily wouldn't wear. Even if you just do it as an accessory; not an entire garment. Try accessories you would not normally wear…like a hat, a belt. I know as we get older belts are often a problem.
I think being active and involved allows us to feel better about ourselves. Doing regular exercise keeps us aware of our body and thus feel better. Eating well and simply is very important as we advance in order to maintain our health. This allows us to physically feel well, have mental acuity and balanced energy.
Getting some form of regular body work is excellent for keeping well, balanced and fit.
Find what is fun and go for it. Dressing up everyday gives us a focus for each day. It can be simple but feel good and enjoy the process.